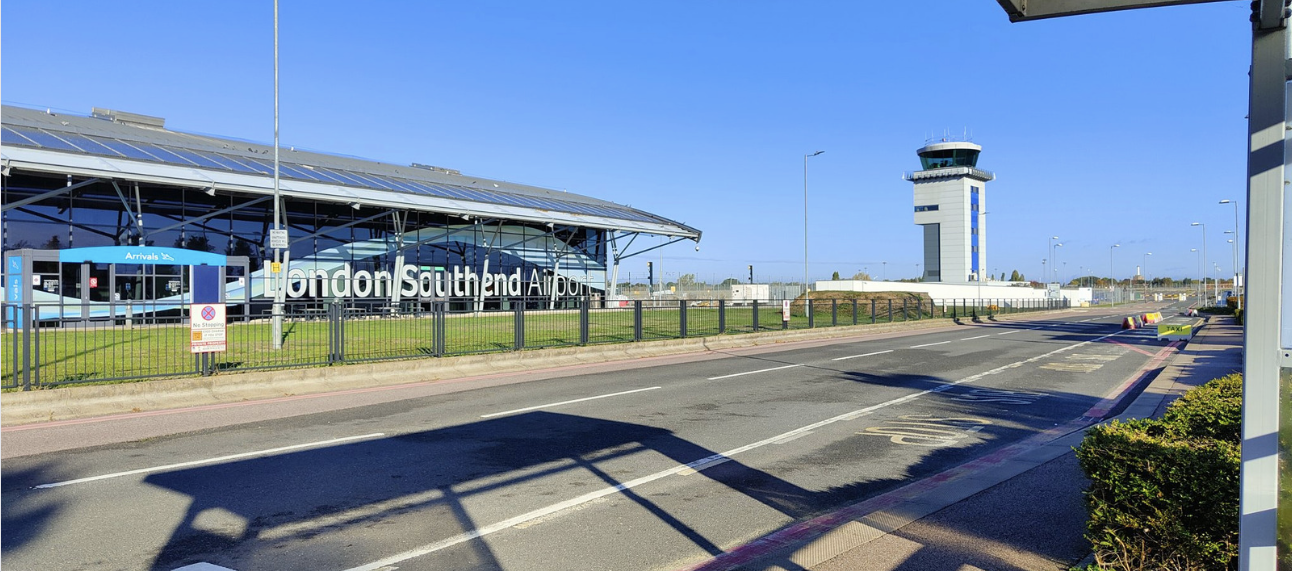 Welcome to the second issue of the London Southend Airport Community Newsletter!
"It is always an absolute breeze to fly in and out of Southend! Best airport and right on my doorstep."

Deborah Gardner
Catch up with John Upton
CEO London Southend Airport
"Since joining London Southend Airport as the CEO in September, I have been amazed at the overwhelmingly positive support for our local airport and the incredible passion and commitment from our highly skilled people.
We enjoyed a welcome return to passenger flying this summer with our partner easyJet, flying summer sun routes to Palma, Malaga, and Faro. In addition, we were delighted to also support flights operated by Wideroe, Sky Express and Blue Air.
Our passengers were delighted to fly through London Southend via our award-winning terminal experience and many thanks for the exceptional passenger experience feedback!
Passenger Experience: 76% scored us 4 out of 5
"Flights are already on sale for Summer 23 to Faro, Malaga and Palma and watch this space for new routes to be announced shortly.
Looking ahead, we are working hard to expand our route offerings with new airlines and destinations, alongside building further on our multi-year relationship with our easyJet.
Early 2023 will also see the start of operations for a temporary logistics partner between January 8th and March 25th.
I've also met with our local MPs, councillors and council teams to discuss and recommit our desire to work closely together as the airport grows sustainably, as a good neighbour, to support and grow 100s of jobs both now and in the future.
We will continue to engage with our most local community through our active forums, to listen and to update on progress as our business builds back.
I hope that you enjoy reading our winter Community Newsletter and I wish you all a wonderful festive season."
Airline & Route Development
with our friends at easyJet
CONNECTIONS
Routes World 2022
Over half of the world's new routes are connected to meetings at World Routes, a global event where airlines, airports and aviation stakeholders come together to discuss future partnerships.
Four members of our airport board attended. Fingers crossed!
National Business Aviation Association
Members of the Jet Centre attended the #NBAA2022 in Orlando.
Our Business Development Director said: "We are really getting the message out to the business aviation community that we are a 24-7 operation and only 36.4 miles from Canary Wharf in central London."
Looking towards 2023
Whilst not having flights over the winter period might seem daunting, London Southend Airport is committed to delivering the best holiday schedule possible for 2023 with the opportunities available to us… whilst tackling hurdles along the way.
In fact, flights with easyJet for spring/summer 2023 are already on sale. We'll soon be flying off to Faro, Malaga and Palma de Mallorca.
As always, we're on the hunt for new routes and securing those ever-popular destination requests. It's a lengthy process, but we're being as open and transparent along the way as we can – including an open Q&A forum every Friday across Facebook, Twitter and Instagram.
Have a question? Use #FrequentlyAskedFriday
New Website
We're in the process of redesigning our website ready for take-off in January 2023!
You'll be able to find the latest travel information, including flights and destination inspiration, airline updates and general airport FAQs.
Keep your eyes peeled!
We go further…
1 job, 100s of opportunities
One of our biggest goals as an airport (and a local business) is to inspire young people in the community to consider a future career in aviation.
To do this, we're working in partnership with a number of local authorities and education providers and have spoken with 100s of students since our last newsletter.
For instance:
We completed the 60-Minute Mentor Programme with Year 8 students at Chase High School who may be feeling confused or disengaged about school and/or the choices ahead of them.
Tutors and students from South Essex College were invited on a tour of the airport to develop a greater understanding of the different departments, and support SECs' Supported Internship' programme, due to launch in the next academic year.
Students from Sutton House Academy came on a tour of the airport and spoke to our teams about the prospect of a career in aviation. We have been providing careers advice to this Special Educational Needs (SEN) school with the aim of supporting students and their specific needs/barriers. We hope to assist them in reaching their full potential – both academically and in terms of behavioural management.
We are committed to recruiting locally and developing talent from within, building aspirational careers and driving social mobility as our airport grow​s in the coming years.
We are hiring.
Air Traffic Control Assistant Traineeship
Work alongside our Air Traffic Control Officers, assisting and supporting as required.
You will be fully trained and supported in all aspects of an ATCA, and may be given the opportunity to develop and train as an Air Traffic Control Officer at a future date.
School Visits

We've supported a number of local schools in recent months, with particular emphasis on SEN, to help guide and advise young people on their career plans for the future.
Our People Team has attended numerous careers fairs, presenting on the variety of roles in aviation; mentored Year 8 pupils at Chase High School who have been identified as being 'at risk of disengagement'; and shown a number of local students around the airport on a tour of each department.
Let's hope we can inspire the next generation of aviation-lovers from the community on our doorstep.
Connecting Communities
We continue to work with our charity partner South East and Central Essex Mind. In August, James Duddridge MP was invited to Nelson Gate, Southend to open a wellbeing garden, which had been funded through our 2021 Mental Elf runway event. Local contractors W&H Roads did all of the heavy work while LSA staff volunteered time to paint, clear rubbish and decorate the garden. The previously disused space is now a tranquil oasis for tenants to use for gardening, 1:1 mentoring sessions, art, and relaxation. LSA staff will continue to support the site through our dedicated volunteering programme, Neighbourly.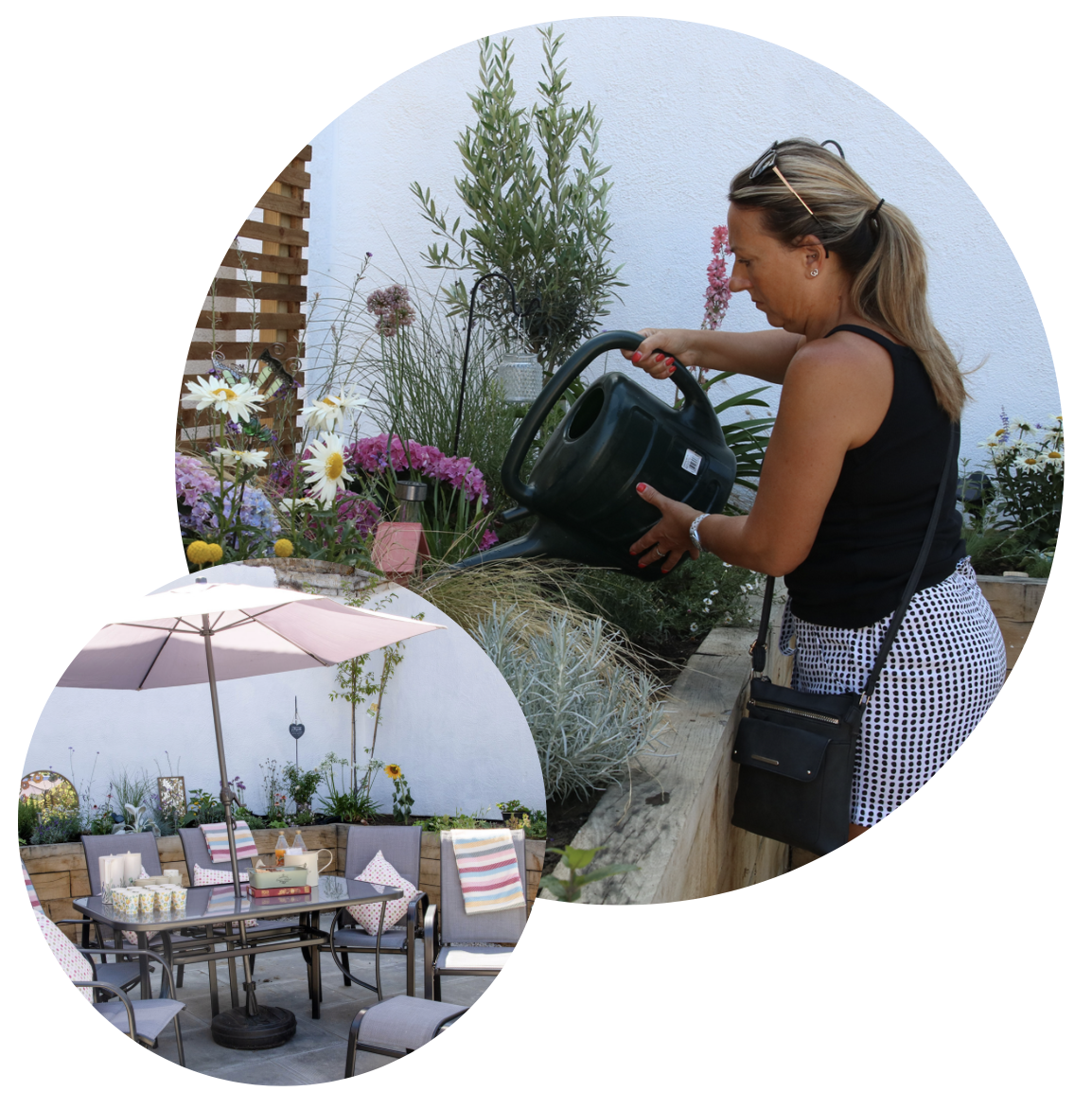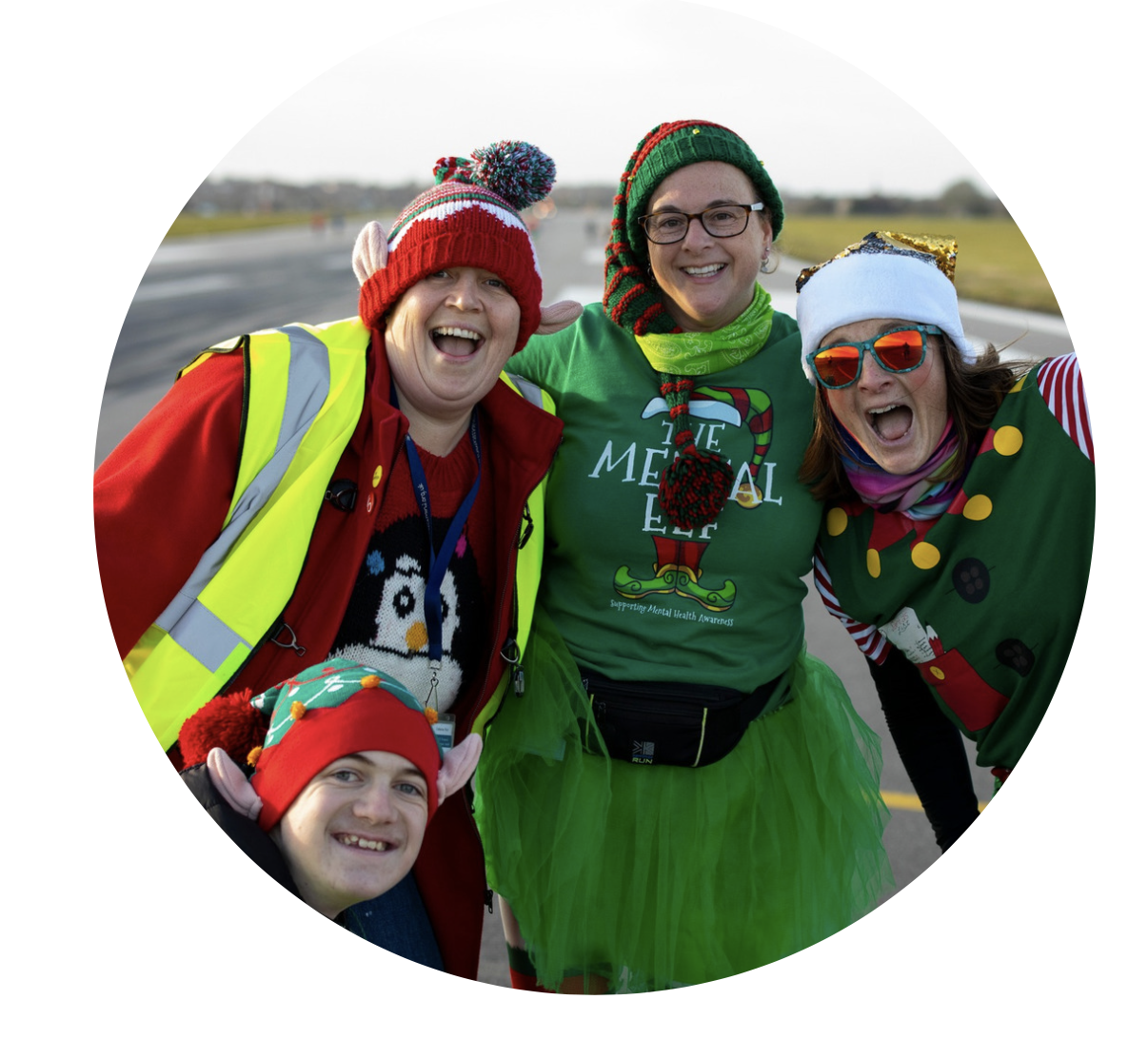 Mental Elf
We enjoyed another wonderfully festive Mental Elf fundraiser on Saturday, December 3 and raised more than £5,000. Funds will now go towards SECE Mind's 'Somewhere To Turn' mental health support helpline. Thanks to everyone for taking part, volunteering and bringing an early Christmas to London Southend Airport.
Our neighbours
Vulcan Restoration Trust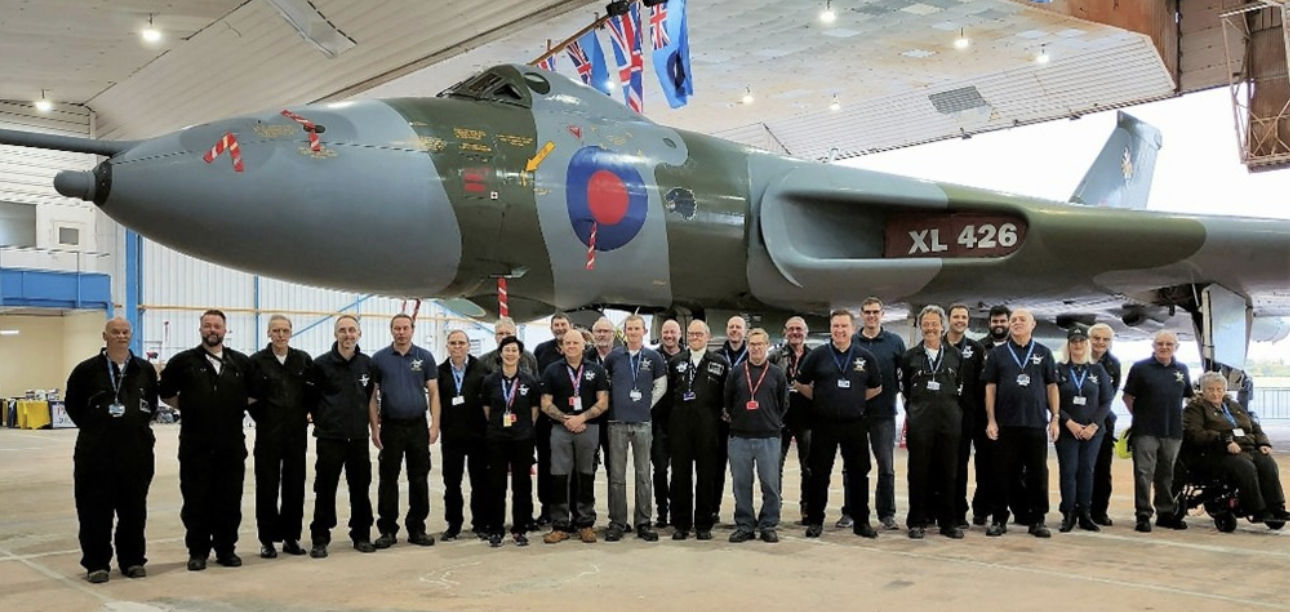 Our incredible neighbour, the Avro Vulcan XL426, was moved into its new home at the weekend and BBC News popped down to witness this historical event!
The aircraft will continue to be maintained by the Vulcan Restoration Trust and securely stored in Hangar 6.
Sustainability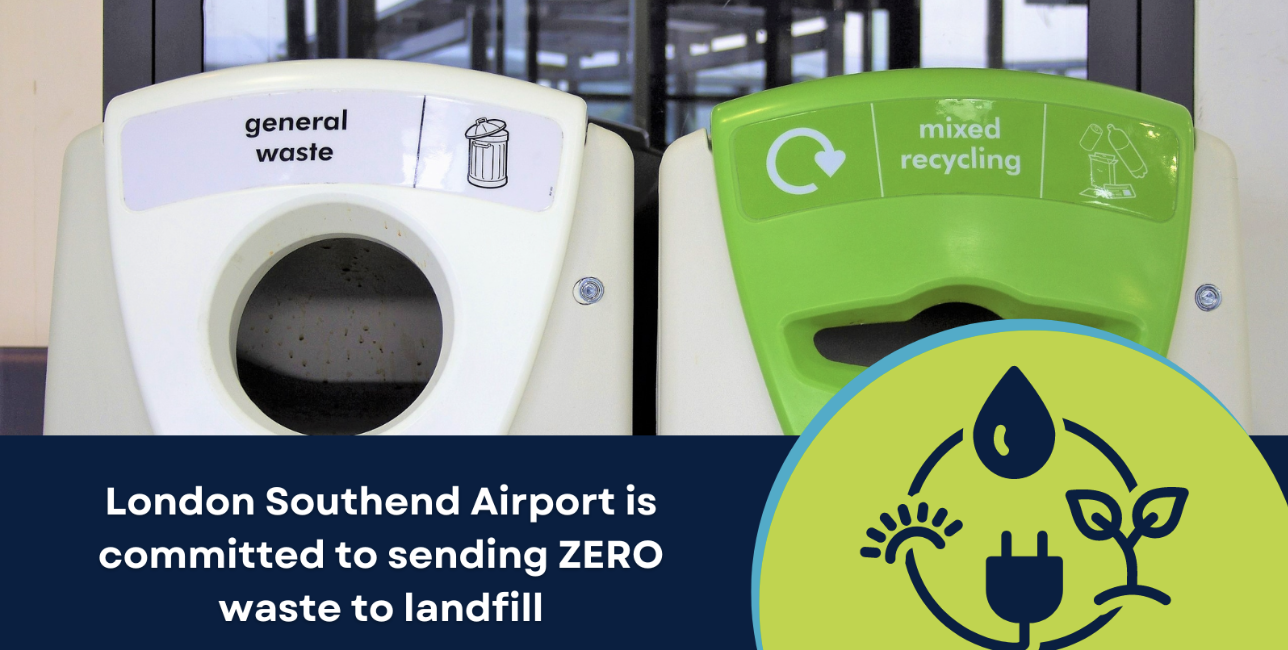 Did you know…?
63% of waste at London Southend Airport was processed as 'waste to energy', where rubbish is incinerated to produce energy. The remaining 37% of waste was recycled.
Did you know…?
We've started deploying a number of energy-saving tactics over the winter period, including an easy 'switch' to switching off lights in unused buildings, car parks and the apron.
Did you know…?
The Elizabeth Line finally connects end-to-end in May 2023, which will speed all of our electric train journeys into and out of London.
Creative Solutions
The Roadmap to Net Zero is underway and is expected to be completed by Spring 23 when full compliance with the TCFD recommended disclosures is anticipated. We hope to update you further in our next newsletter.
London Southend Jet Centre
Cast your mind back to a fantastic weekend in September when a number of military aircraft, including the RAF Red Arrows, Lancaster Bomber and Typhoon, based themselves here for a weekend.
As a thank you for hosting, the Typhoon Display Team presented London Southend Jet Centre with an illustrated placard that is now proudly displayed beside the reception desk.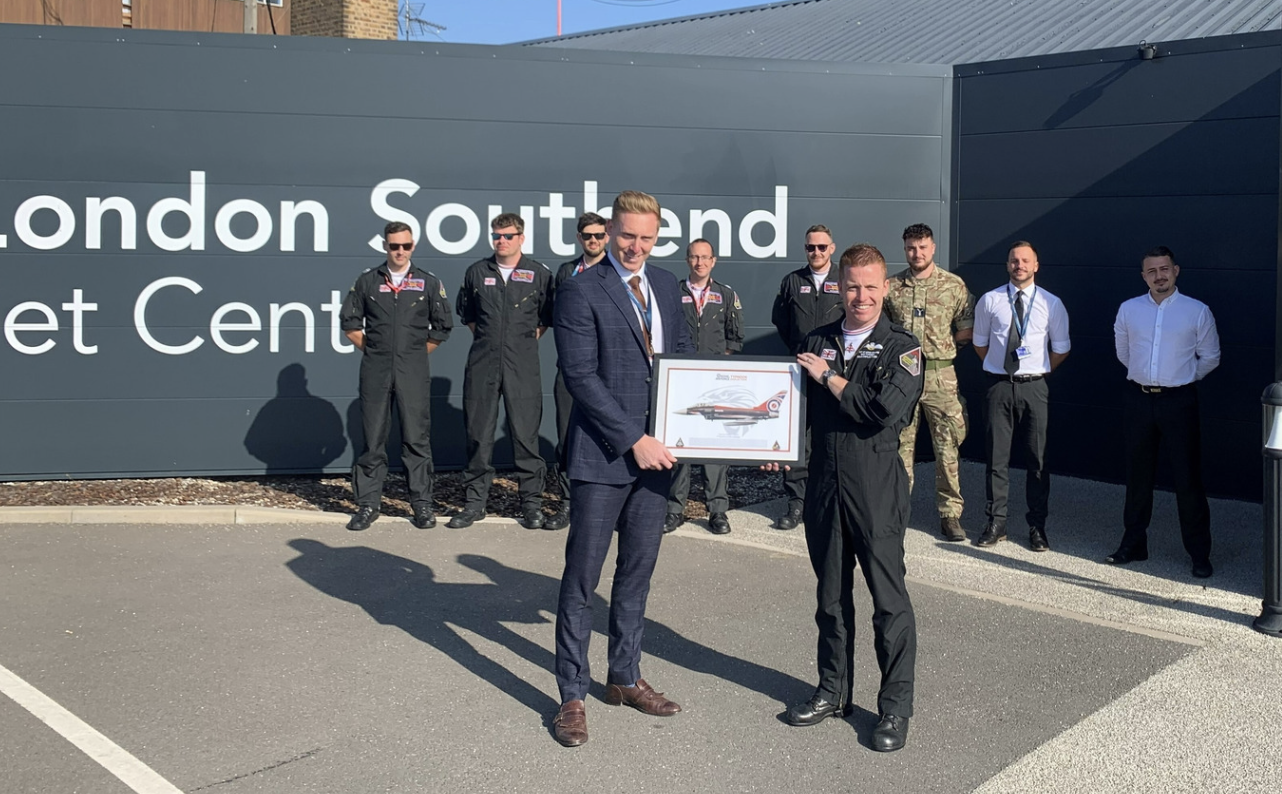 Background: RAF Typhoon Display Team Engineers and London Southend Jet Centre staff