Meet the Therapy Dogs squad
London Southend Airport is working in partnership with Essex Therapy Dogs to bring wet noses and wagging tails to the terminal in an effort to help reduce anxiety for some of our passengers… and be a great excuse for a doggo cuddle for those who want one.
Providing a bit of furry support for some of our most nervous fliers, our trained four-legged friends will roam the terminal every week, accompanied by their handlers – who, luckily, are just as friendly.
The Therapy Dogs squad are a pawsome addition to our customer service team, and add a unique experience to your journey through London Southend Airport.
Make sure you share your pictures on social media if you see any of the Essex Therapy Dog Crew in the terminal. Use the hashtag #EssexTherapyDogs.
Meet the team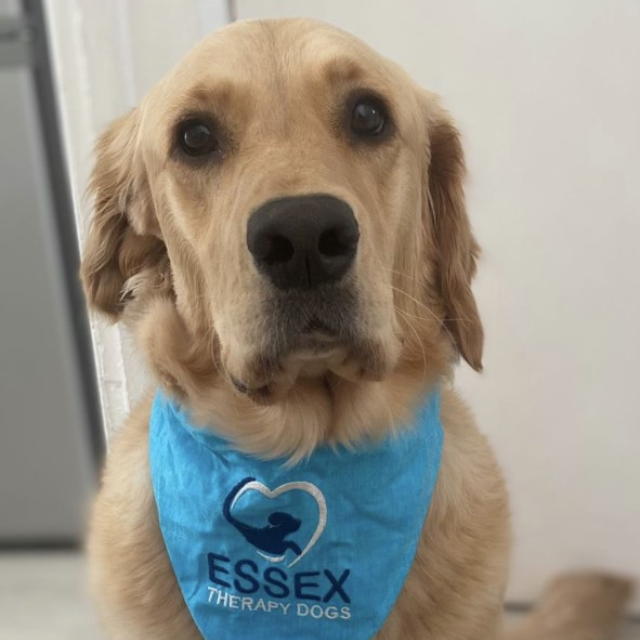 Nala
Oh, Nala. The most loving, gentle and patient Golden Retriever. She'll welcome affection from everyone and has a tendency to want to hold your hand! She is positively unique with one ear smaller than the other, and a love of swimming and long hikes. She looks forward to meeting you all on Thursdays and Sundays.
Charlie
Friendly, gentle and real cuddle-lover, Charlie is here for all the attention! He doesn't look like your average labradoodle – but he's an adorable scruffy pooch. He visits most Fridays and Sundays to welcome our passengers.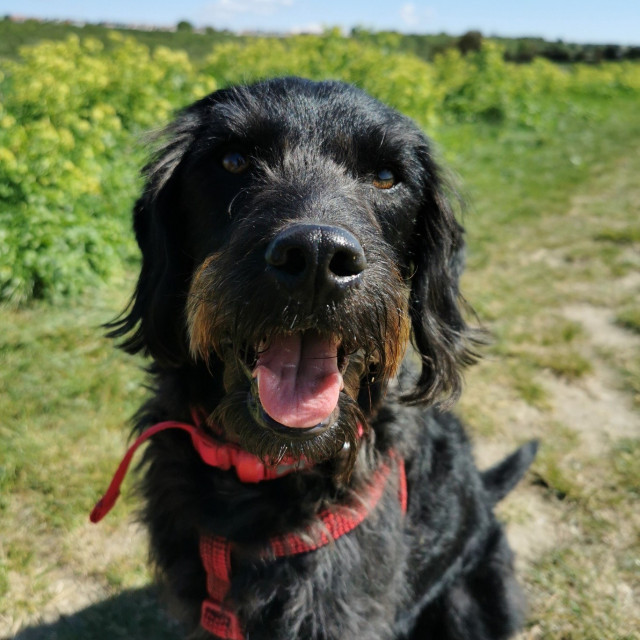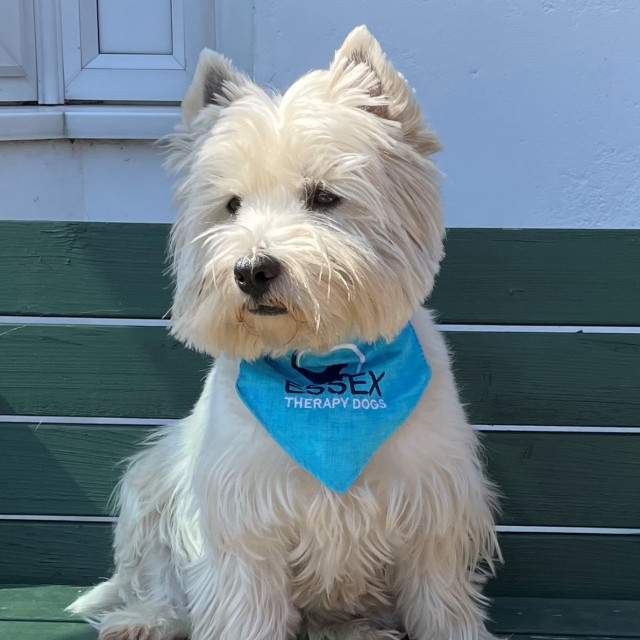 Bobby
What a terror – oops, we mean *terrier! Little Bobby is a West Highland Terrier; a local boy from Southend-on-Sea. He loves jumping in puddles and streams, and adores being fussed over, especially by children. If you have a treat to hand, he's prone to perform a few tricks. You can see Bobby in the terminal every Friday.
Daisy
Daisy is a two-year-old Cavapoo who loves people and other dogs… but secretly loves people more!
She is a very calm, placid dog with a sweet nature who loves to please. Daisy goes to agility classes once a week (so is very intelligent), and regular dog training classes.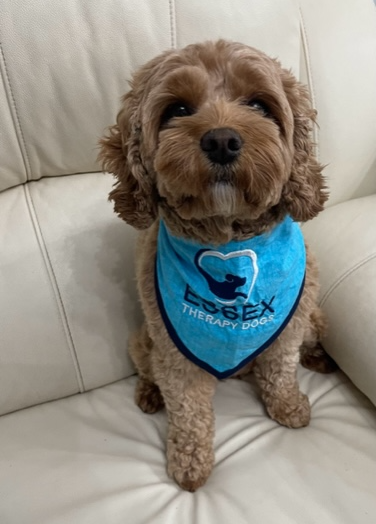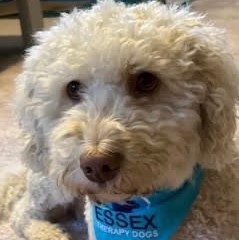 Oscar
Often confused with a Labradoodle, Oscar is in fact a Spanish Water Dog. He likes nothing better than for his belly to be rubbed, which works well as people tend to enjoy stroking his fur… he's been likened to a bath rug or fluffy blanket! Despite a particularly cheeky nature, Oscar visits Writtle University to calm students before exams and to help with mental health and wellbeing. You can see Oscar at the airport every Wednesday.
Harley
Utterly loveable, that's Harley. Don't be put off by his size, Harley has a fantastic temperament and loves everyone – dogs or humans! He lives with little sister Lola, a French Bulldog, who definitely rules the roost despite being much smaller. You can have the ultimate doggo cuddle with Rottweiler Harley every Monday.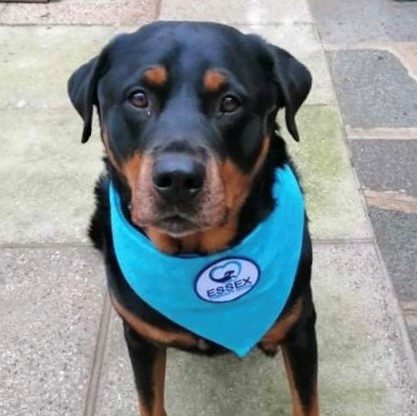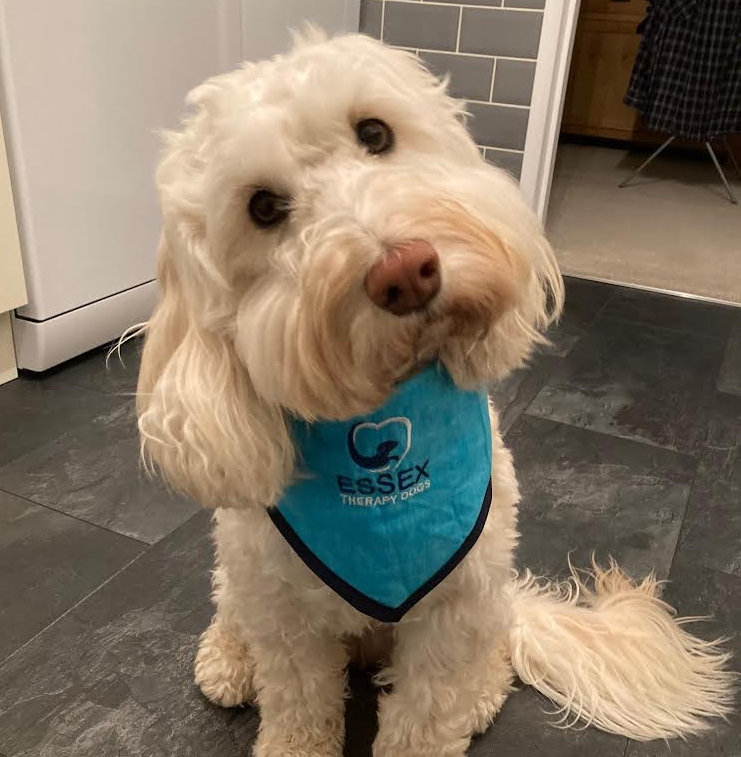 Olive
Olive loves her ball! She'd play all day if she could, but is busy attending daycare and having fun with the other dogs. A gentle, clever girl – she's always being complimented on her behaviour and makes everyone smile. Olive has a car seat in the front passenger seat and her human friends have to sit in the back! She loves a cuddle and a tummy rub. 
Please note that scheduled visits are subject to change.
For more information please visit the Essex Therapy Dogs website.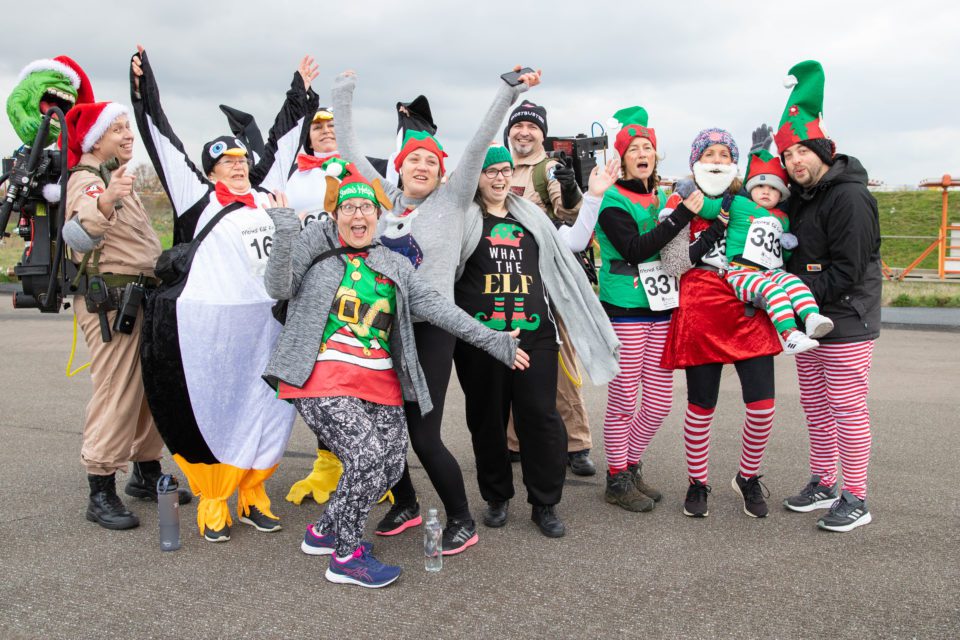 See what's happening at London Southend Airport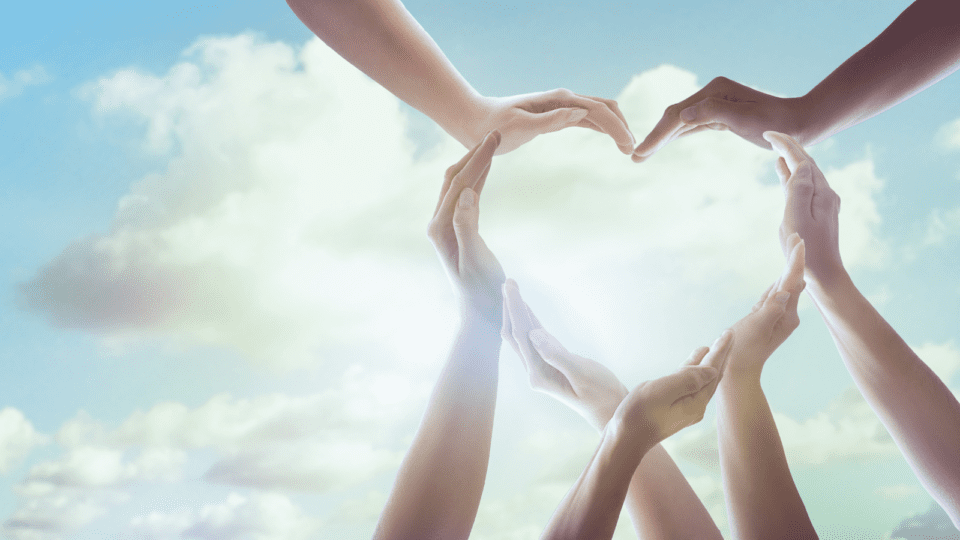 Learn more about London Southend Airport and Esken's charity partnership with SECE Mind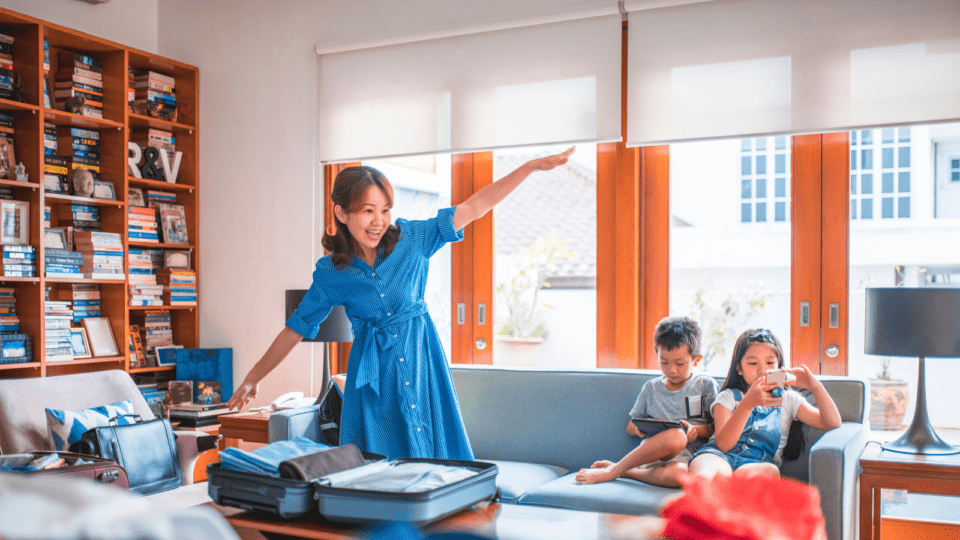 Learn more about the airport's commitment to connecting our community