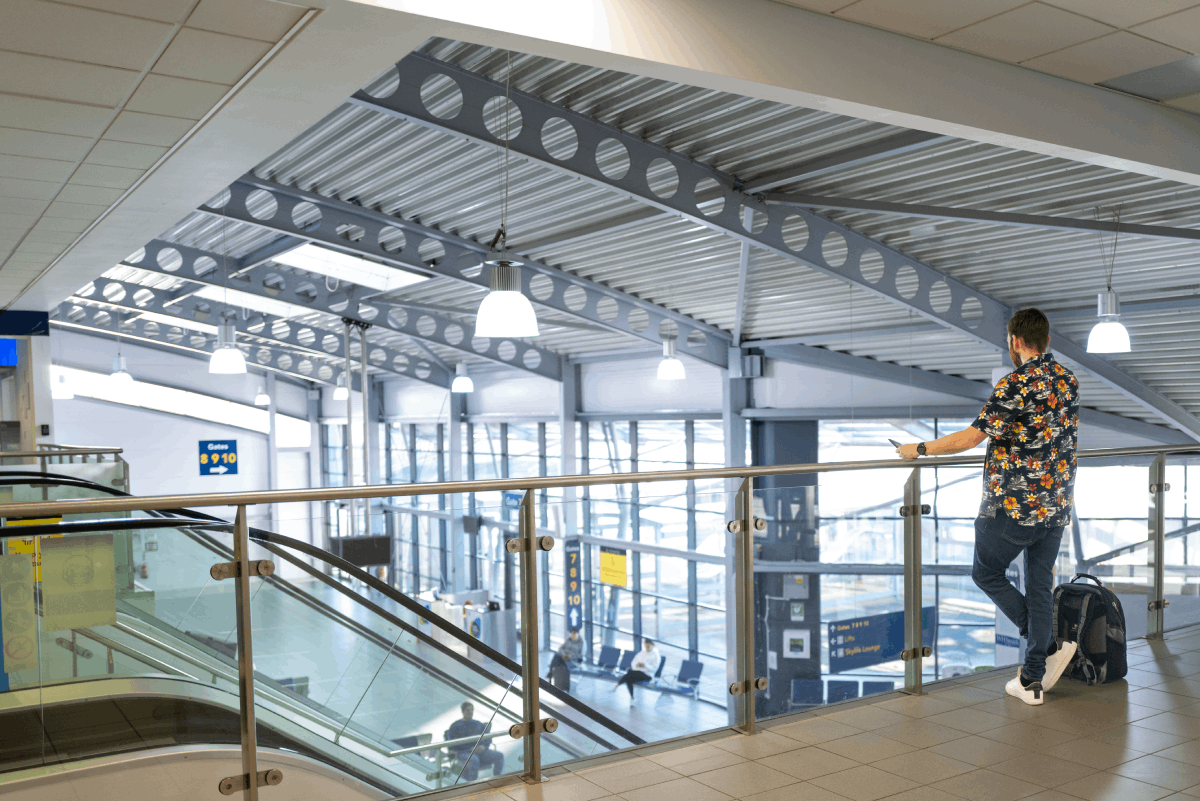 Contact us
How can we help?
We'd love to hear from you!
Whether you want to share your feedback, ask a question, raise a complaint (or anything else) please fill in the form below and we'll get back to you.
Choose an option below to get in touch
Popular queries answered
Do you wish to cancel or amend pre-booked parking?

It's easy, just visit our parking site and click on "Manage My Booking". Once you have entered your details, you will be able to cancel or amend your
booking. Complete the contact form for all other queries.
Need to find out about your booked flight?

For information on flight times, arrivals, departures, delays, cancellations, etc. please visit your airline website or use the "Manage My Booking" service on your phone app.
Thinking about your next holiday?

We get lots of enquiries about potential new routes (we hear you!) and we're working super hard behind the scenes, talking to airlines, to increase the number of destinations we have on offer. You can see all our destinations here.

To be one of the first to get information on new release dates from easyJet keep an eye on this page or sign up to our Community Newsletter.
Need a little extra help?

You must book special assistance with your airline, tour operator or travel agent at least 48 hours before you fly. For more information about how we can help passengers with visible and hidden disabilities please visit our Special Assistance page.
I've lost something at the airport, how do I get it back?

Please complete our Lost Property Form and a member of the team will get back to you as soon as possible. For items lost on an aircraft, please contact your airline.