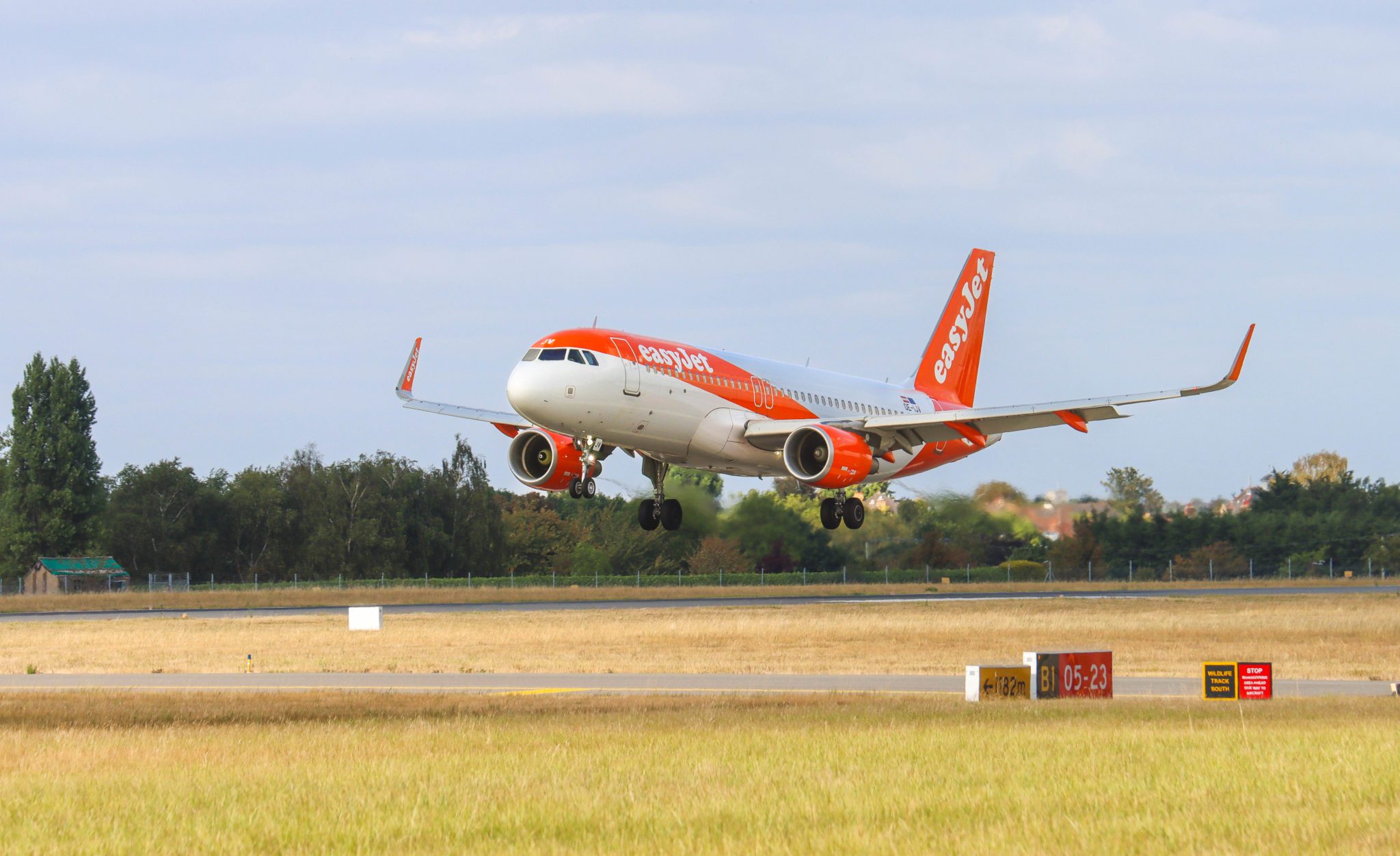 London Southend Airport Increases Airspace to Provide Additional Air Traffic Hold and Support Future Growth
London Southend Airport has increased its airspace size to provide an additional hold for Southend air traffic and support future growth.
Pilots can now hold at 4,000ft and 5,000ft – away from residential areas and over the channel to the East – and operate a continuous descent from a high level straight to the runway remaining within controlled airspace.
The increase in airspace reduces airline fuel consumption, as it offers a more efficient descent profile for arrivals from the South and East.
Importantly, it reduces aircraft noise for the airport's local residents.
Due to the previous airspace restriction, aircraft were being held above the airport at a maximum altitude of 3,000ft. Now, aircraft can operate more effectively in a larger expanse of controlled airspace.
Senior Air Traffic Controller Jon Williams said: "The additional airspace is in place to support the future growth plans of the airport. It provides Air Traffic Control with additional near-airport holding facilities to assist in managing traffic during peak times or in adverse weather conditions."
The change will benefit key users of London Southend Airport; primarily airlines who, if they must hold, prefer higher levels.
Jon added: "It also provides additional space to assist in the ordering and sequencing of aircraft, particularly GA pilots learning to fly."
London Southend can now manage a greater number of aircraft at any one time, which will lead to an increase in overall passenger capacity.
John Upton, new CEO London Southend Airport, said: "We believe this airspace enhancement is yet another compelling reason for airlines to seriously consider London Southend. With our available slots, 8m passengers within one hour of the airport and low base operating costs, we are ideally placed to enable airlines to secure their sustainable growth in the soon-to-be saturated London market.
"We are also proud to deliver an award-winning, quick and easy passenger experience with a speedy connection of just 44 minutes by train from London's busiest station direct to our airport station."
Author's notes
London Southend Airport operates within a controlled airspace, which means pilots take instructions from Air Traffic Controllers on where, when and how to position their aircraft. In un-controlled airspace pilots can request and receive a service from ATC. These services provide the pilot with advice although the pilot is not required to comply with instructions.
By increasing the size of London Southend's airspace, the airport now has greater control of a larger area above ground, which in turn means they can support airlines who prefer to hold at higher levels and pilots learning to fly.
About London Southend Airport
London Southend Airport, ranked the best London airport by consumer group Which? six times and voted the best UK airport (under three million capacity) by the Airport Operator's Association in 2019.
Serving close to 2.3 million passengers in 2019, London Southend offered services to around 40 domestic and European cities. The terminal has its own railway station, less than 100 paces from the main entrance, with up to six trains an hour at peak times to central London, taking just 53 minutes to Liverpool Street and 43 minutes from Stratford. All airport car parks are located minutes from the terminal entrance.