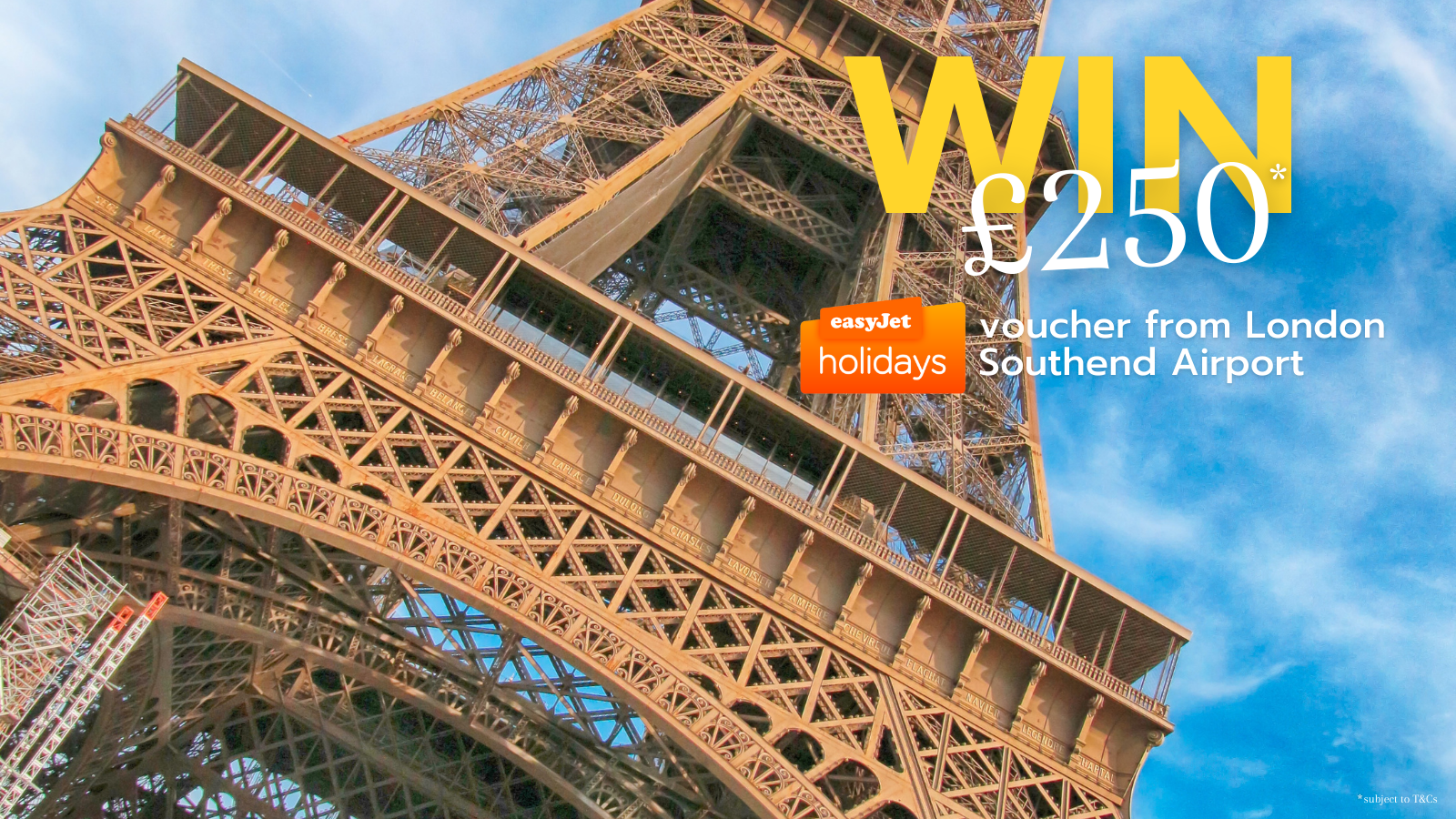 London Southend Airport launches summer giveaway with easyJet holidays
London Southend Airport has announced an exclusive online giveaway in collaboration with easyJet's esteemed package holiday provider, easyJet holidays.
Travel enthusiasts and followers of London Southend's social media channels now have the opportunity to win a generous £250 airport voucher, which can be redeemed to save on flights to London Southend Airport's destinations, as well as accommodation, transport and other related services.
In order to win, participants need to correctly guess London Southend Airport's secret new destination, which is (not so) subtly hinted at on the official London Southend Facebook page.
Participants can sign up to the London Southend Airport community newsletter for an extra entry.
This giveaway comes in the wake of a milestone moment at London Southend, who celebrated their inaugural easyJet flight to Amsterdam on Wednesday, May 24, as well as a restart to Faro.
Flights to the Netherlands and Portugal complete the full schedule of summer routes from London Southend – Malaga and Palma de Mallorca, two popular Spanish destinations, have been in operation since March.
John Upton, CEO London Southend Airport, said: "Lots of people will see the benefit of a hassle-free route through London Southend to Amsterdam with our queue-free security and quick, easy access direct from Stratford, London's busiest station, to our dedicated onsite train station in only 43 minutes."
He added: "The addition of a new winter route – which I won't reveal here and ruin the giveaway – is a great example of our growth opportunity at London Southend and we are confident that there is more to come for summer 2024."
The winner of the giveaway has until May 2024 to redeem the easyJet holidays voucher.
About London Southend Airport
London Southend Airport, ranked the best London airport by consumer group Which? six times and voted the best UK airport (under three million capacity) by the Airport Operator's Association in 2019.
Serving close to 2.3 million passengers in 2019, London Southend offered services to around 40 domestic and European cities. The terminal has its own railway station, less than 100 paces from the main entrance, with up to six trains an hour at peak times to central London, taking just 53 minutes to Liverpool Street and 43 minutes from Stratford. All airport car parks are located minutes from the terminal entrance.