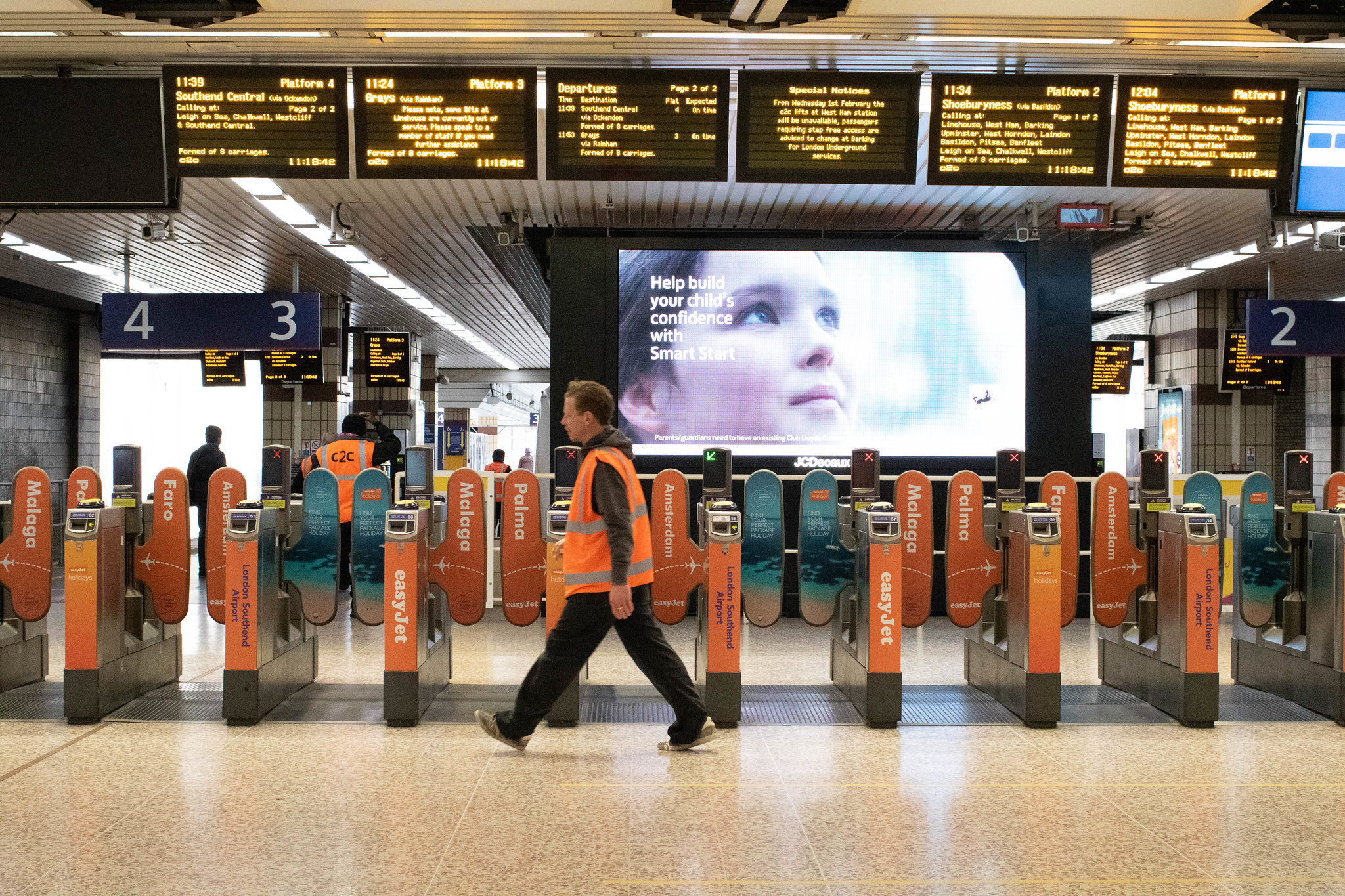 London Southend Airport takes an innovative approach to aviation marketing
London Southend Airport is taking an innovative approach to aviation marketing, aimed at increasing awareness and attracting new airlines and passengers.
The airport has launched a strategic advertising campaign at the renowned London Stadium, signalling the beginning of an initiative to expand its presence in Stratford and East London. Emphasising the airport's close proximity to the city – just a 43-minute train journey – London Southend Airport aims to captivate travellers and present a compelling proposition to airlines.
With over 60,000 spectators in London Stadium per game and an at-home audience of over 25 million during high-stake Premier League football fixtures, this advertising strategy is poised to have a significant impact. The campaign also prominently features easyJet holidays promotion on mid-tier digital screens, ensuring high visibility throughout the match, both within the stadium and to a broader audience.
Alongside the London Stadium advertisements, London Southend Airport is employing strategic gateline advertising along the Fenchurch Street to Shoeburyness train route, promoting the airport's summer destinations with easyJet: Malaga, Palma, Amsterdam and Faro. 
The gateline takeover is live at 23 stations along the line, equal to 126 gates, and London Fenchurch Street Station has a weekly footfall of more than 300,000 passengers alone.
London Southend Airport's marketing efforts also extend across other channels, such as social media, eShot newsletters, radio and traditional press. Its participation as the setting of high-profile filming projects has also been used to raise awareness of the airport. Filming projects have featured renowned personalities like Bella Hadid and MrBeast, as well as ALDI's Christmas campaign and British Airways' new uniform unveiling.
This multi-media campaign is aimed at raising awareness of London Southend Airport's unique proposition, convenience, proximity to London and the array of exciting destinations available to passengers this summer.
About London Southend Airport
London Southend Airport, ranked the best London airport by consumer group Which? six times and voted the best UK airport (under three million capacity) by the Airport Operator's Association in 2019.
Serving close to 2.3 million passengers in 2019, London Southend offered services to around 40 domestic and European cities. The terminal has its own railway station, less than 100 paces from the main entrance, with up to six trains an hour at peak times to central London, taking just 53 minutes to Liverpool Street and 43 minutes from Stratford. All airport car parks are located minutes from the terminal entrance.