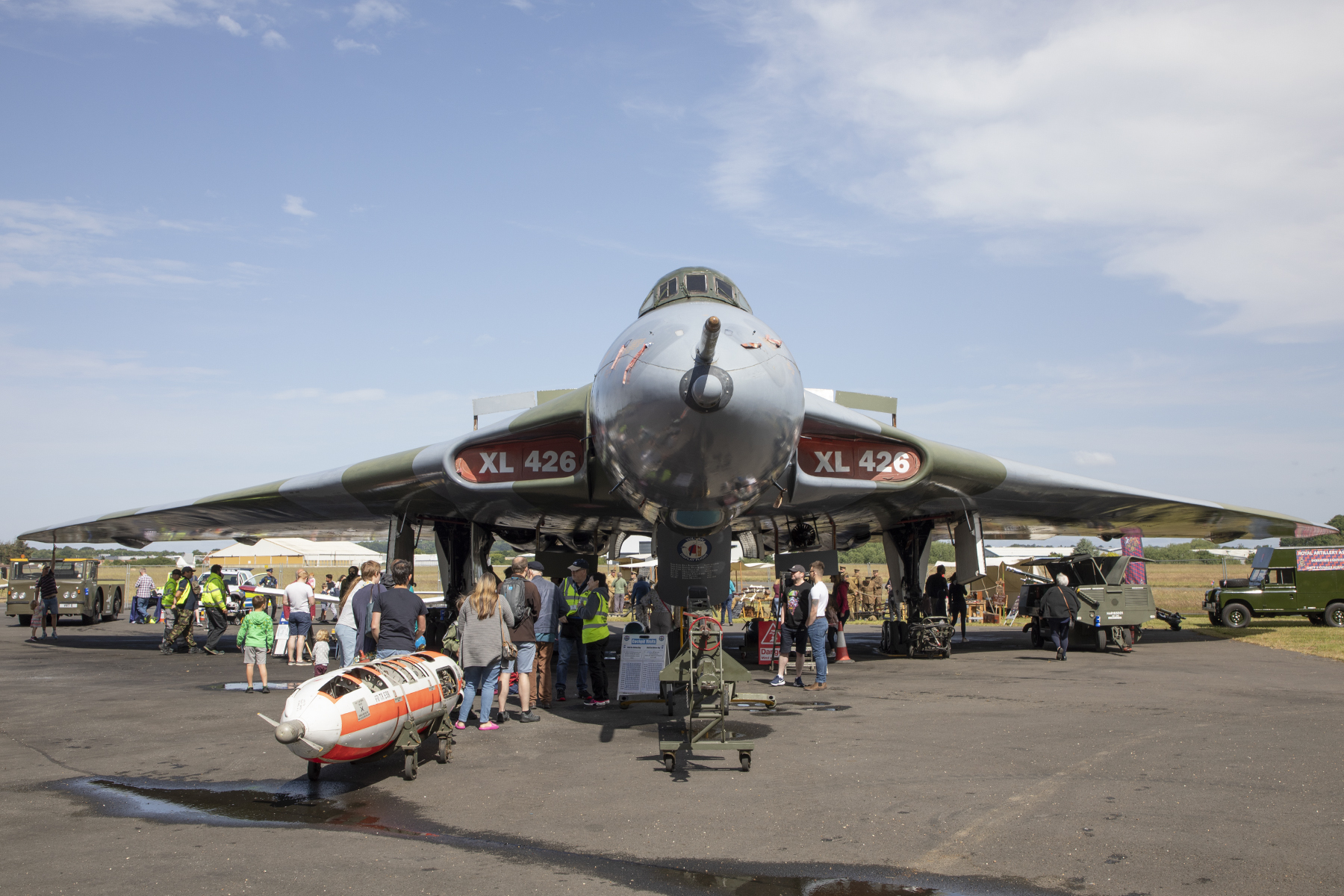 Your last chance to buy Vulcan XL426 Music and Beer Festival tickets
Music and Beer Festival at the Vulcan: Raise a Glass to Vulcan XL426 at the event of the summer!
Prepare to experience an unforgettable day of live music, delectable street food, and locally brewed beers at the inaugural Music and Beer Festival at the Vulcan Restoration Trust.
Hosted in the Vulcan Restoration Trust's hangar at London Southend Airport, this eagerly anticipated event will take place on Friday, August 4 and Saturday, August 5.
But it's your last chance to purchase tickets as the Saturday event is now SOLD OUT. However, there is still availability for tomorrow (Friday, August 4). Admission is strictly advance ticket only.
The Music and Beer Festival promises an extraordinary celebration, set against the breathtaking backdrop of the Southend Vulcan, Vulcan XL426. Festival-goers can revel in non-stop entertainment, delectable cuisines, and an array of locally brewed beers, all at an unbeatable price!
This year's festival boasts an impressive lineup of local breweries, including Black Box Brewery, Datum Attitude Brewing Co, and Tipsy Bubbles, offering an assortment of refreshing beverages to satisfy every palate.
As the sun sets, the stage will come alive with the sounds of incredible local bands and artists. Confirmed performers include The Long Run, Rooskin, Throwback to the Future, Ruby Robinson & Jazz Quartet, and an array of exceptional solo artists. With live music performances scheduled each afternoon and three captivating bands each evening, the festival promises an electrifying atmosphere that will keep everyone dancing all night long.
For those seeking an extra touch of indulgence, the festival will feature a Pimms bar, Prosecco bar, Cocktail bar, and Gin bar, serving up tantalising concoctions that will elevate the festival experience to new heights.
Foodies will not be disappointed as local street food vendors will be on hand, offering an array of delicious dishes to keep appetites satisfied throughout the event. Moreover, attendees can partake in pub activities such as wooden skittle alleys, bar skittles, and shove ha'penny boards, adding a delightful touch of nostalgia to the festivities.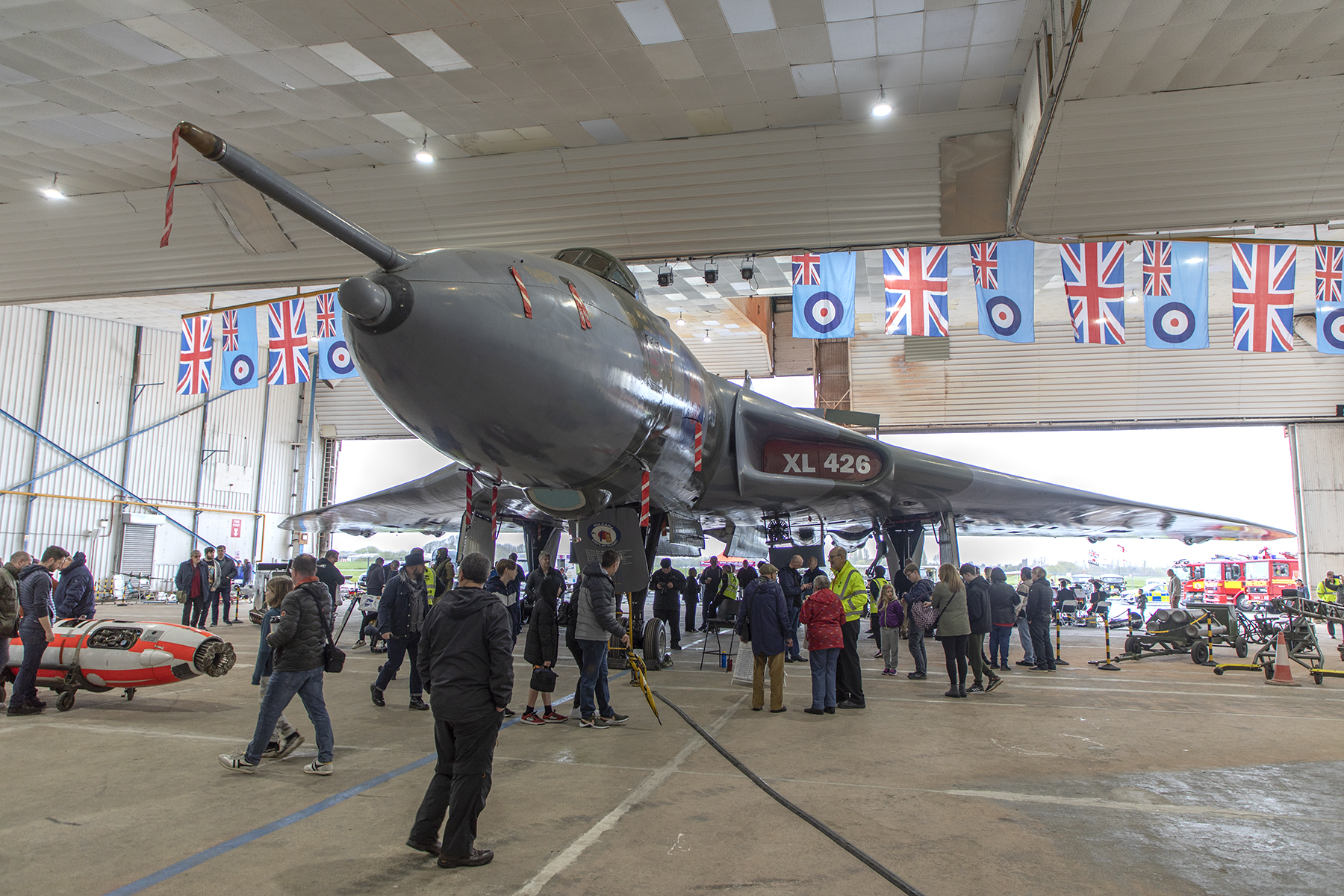 Event details
Date: Friday, August 4 and Saturday, August 5, 2023
Doors open: 2.00pm – 10.30pm
Location: Vulcan Restoration Trust at London Southend Airport
Admission: Adults £18.00, accompanied under-18s – £4
Click here to purchase tickets.
Adult ticket holders will also receive a complimentary Festival Beer Glass (Polycarbonate) and enjoy £3 off their first pint at Black Box Brewery (offers apply to adults only). Attendees can enjoy a wide range of craft ales, ciders, and perry's from various local breweries.
Free car parking will be available, although for those opting for public transport, convenient access is provided via Arriva Bus Routes 7, 8, and 9, as well as London Southend Airport Station, which is just a short 10-minute walk from the Vulcan hangar.
The Vulcan at London Southend Airport is owned by the Vulcan Restoration Trust. The Trust is a registered charity and it maintains the aircraft in full working order, although it is no longer airworthy. All the proceeds from Vulcan XL426 Visit the Vulcan Day will go towards the aircraft's upkeep.
For all press & media enquiries contact Jen Paszkowski-Turner on 07960 164981 or [email protected].
About London Southend Airport
London Southend Airport, ranked the best London airport by consumer group Which? six times and voted the best UK airport (under three million capacity) by the Airport Operator's Association in 2019.
Serving close to 2.3 million passengers in 2019, London Southend offered services to around 40 domestic and European cities. The terminal has its own railway station, less than 100 paces from the main entrance, with up to six trains an hour at peak times to central London, taking just 53 minutes to Liverpool Street and 43 minutes from Stratford. All airport car parks are located minutes from the terminal entrance.