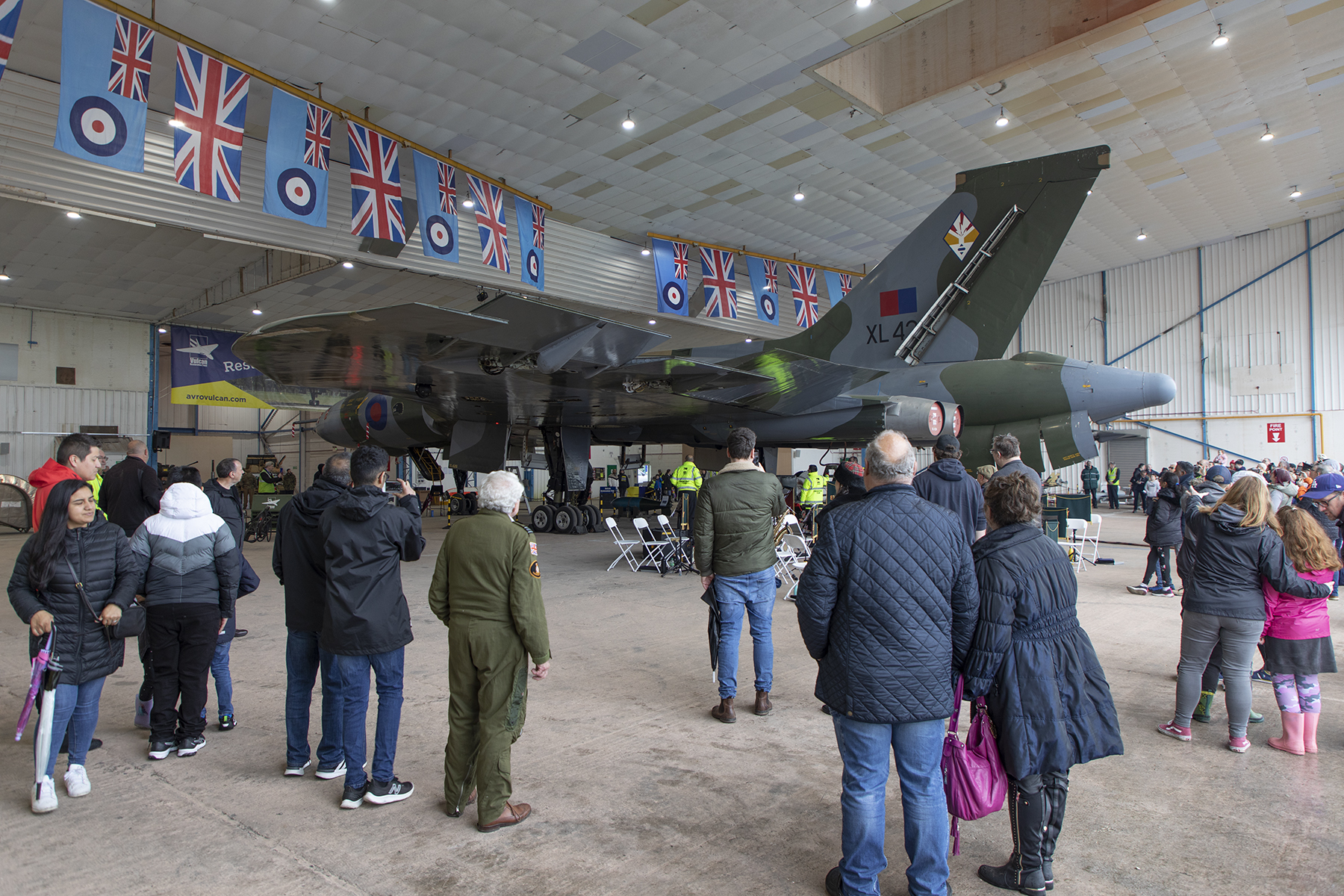 Vulcan Restoration Trust: Visit Vulcan XL426 on Father's Day 
Aviation enthusiasts and families are invited to a thrilling experience at London Southend Airport as XL426, the legendary Avro Vulcan aircraft, opens its doors for a special event on Father's Day.
On Sunday, June 18, 2023, visitors will have the unique opportunity to walk around XL426, witness a spectacular flypast from the BBMF Spitfire (subject to serviceability) and enjoy a range of activities and offerings for an unforgettable day.
XL426, a symbol of engineering excellence and a piece of aviation history, will be the star attraction of the event. Visitors will have the chance to explore and appreciate the awe-inspiring presence of this iconic aircraft. Feel the power and majesty as you walk around XL426, marvelling at its imposing size and historic significance.
For an additional cost, visitors can take their experience to new heights by stepping inside the cockpit of XL426. Get a firsthand glimpse of the advanced controls, instruments, and technology that once operated this magnificent aircraft. It's an extraordinary opportunity to appreciate the complexity and skill required to fly such an engineering masterpiece.
Adding to the excitement, weather and operational conditions permitting, the Battle of Britain Memorial Flight Spitfire will grace the skies with a thrilling flypast. Witness the grace and power of this historic aircraft as it pays homage to XL426's heritage and the bravery of those who served during World War II.
Please note that the flypast is subject to serviceability, weather and air traffic control and may be subject to change.
Visitors will also have the opportunity to purchase Vulcan-themed souvenirs, allowing them to take home a piece of aviation history. From model aircraft to clothing and collectibles, the range of souvenirs offers something for every aviation enthusiast.
Refreshments will be available throughout the day.
Don't miss this extraordinary opportunity to celebrate Father's Day in a truly remarkable way. XL426 at London Southend Airport welcomes visitors from 10.00am to 4.00pm on Sunday 18th June 2023, promising a day that will captivate the entire family.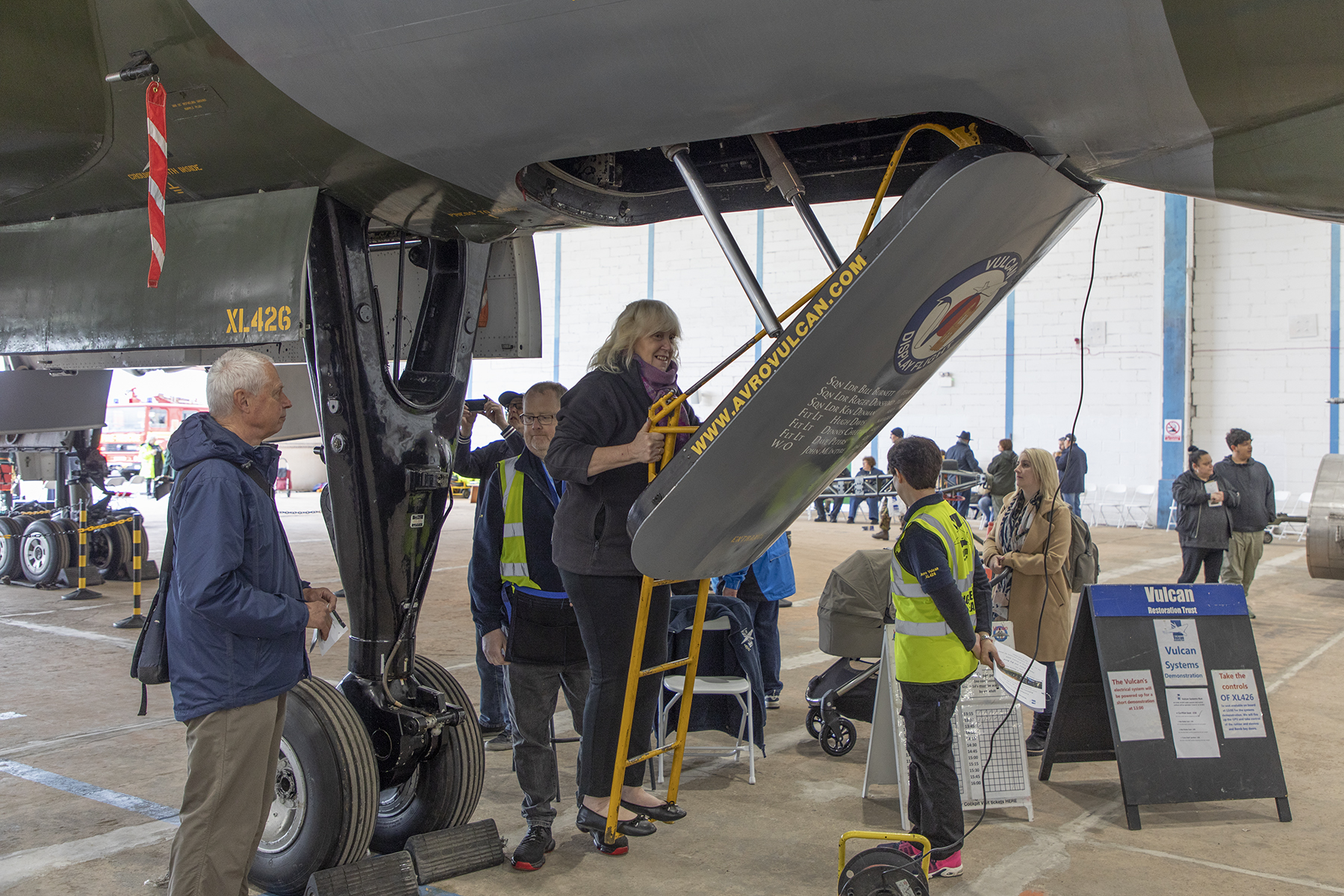 Event details
Date: Sunday, June 18, 2023
Time: 10.00am – 4.00pm
Location: Vulcan Restoration Trust at London Southend Airport
Admission: Adults £8.00, under 16's FREE admission
The Vulcan at London Southend Airport is owned by the Vulcan Restoration Trust. The Trust is a registered charity and it maintains the aircraft in full working order, although it is no longer airworthy. All the proceeds from Vulcan XL426 Visit the Vulcan Day will go towards the aircraft's upkeep.
For all press & media enquiries contact Jen Paszkowski-Turner on 07960 164981 or [email protected].
About London Southend Airport
London Southend Airport, ranked the best London airport by consumer group Which? six times and voted the best UK airport (under three million capacity) by the Airport Operator's Association in 2019.
Serving close to 2.3 million passengers in 2019, London Southend offered services to around 40 domestic and European cities. The terminal has its own railway station, less than 100 paces from the main entrance, with up to six trains an hour at peak times to central London, taking just 53 minutes to Liverpool Street and 43 minutes from Stratford. All airport car parks are located minutes from the terminal entrance.