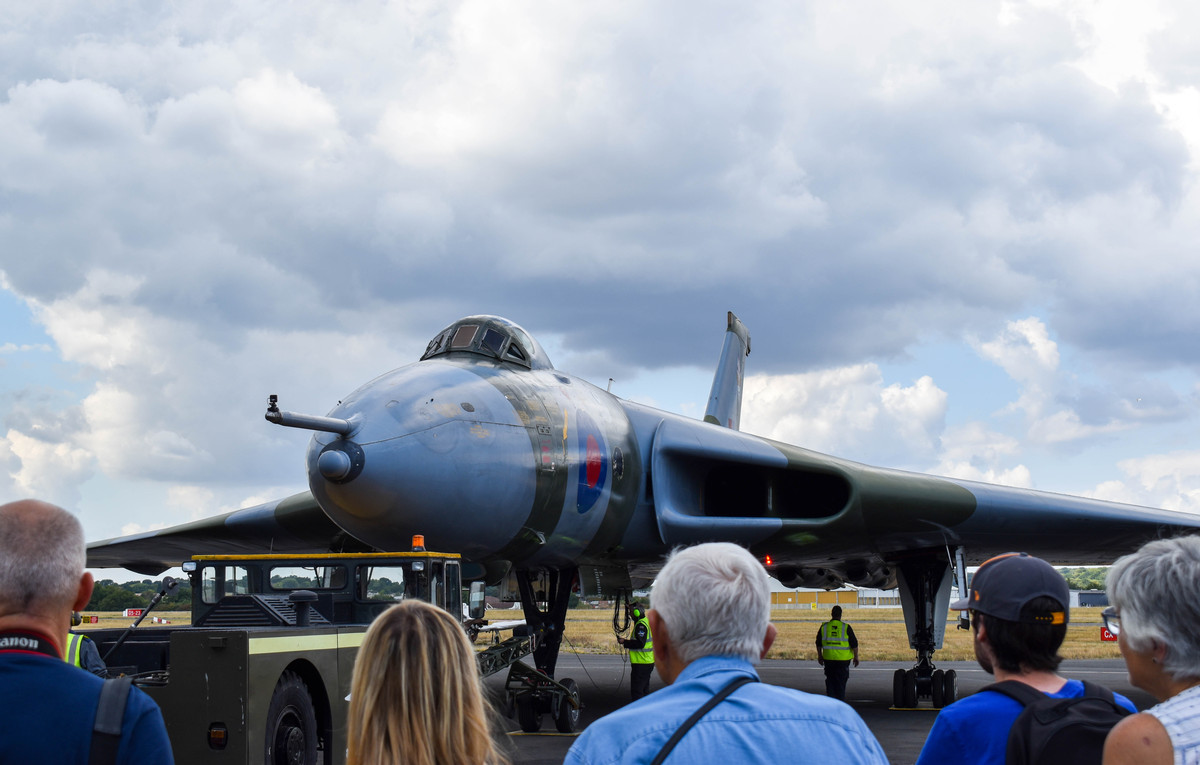 London Southend Airport to host 'Visit the Vulcan Day' this weekend
London Southend Airport is excited to announce a "Visit the Vulcan Day" on Saturday, April 23, 2023, hosted by their neighbours at the Vulcan Restoration Trust.
Visitors will get the chance to get up close to the famous former Royal Air Force bomber "Avro Vulcan XL426" in its hangar onsite at London Southend.
The Vulcan won't be the only exhibit. Guests will learn about some of the weapons carried by the Vulcan – including the type of 1,000 lbs bomb dropped on Port Stanley airfield during the 1982 Falklands War.
A shop will be selling Vulcan souvenirs, including models, badges, patches, postcards, books and much more. Refreshments will be available for purchase throughout the day.
The day promises excitement for the whole family. Tickets for general admission are £8.00 for adults, and under-16s can enter for free. Visitors can purchase tickets in advance or at the gate.
Public Relations Officer Jen Paszkowski-Turner said: "Our 'Visit the Vulcan' days are a great opportunity to get up close to XL426. There is always lots to do including other exhibits and a chance to take home some Vulcan-related souvenirs. You can also meet the team that maintains and looks after XL426 all year round. It's a great day out for all the family."
Guided tours of the cockpit will also be available for an additional £8.00 per person. Cockpit visit tickets will be sold on the day and are subject to availability. Entry and cockpit tours are free for Vulcan Restoration Trust members with a valid VRT membership card.
Refunds will be given if, for any reason, the event does not go ahead.
Limited free car parking will be available close to the Vulcan, with direction signs available after entering the airport. Visitors can also arrive by bus or train, with the dedicated London Southend Airport Station a short walk away.
Gates open at 10.00 am with the last admission at 4.00 pm.
Due to airport rules, no pets will be admitted with the exception of assistance dogs.
About London Southend Airport
London Southend Airport, ranked the best London airport by consumer group Which? six times and voted the best UK airport (under three million capacity) by the Airport Operator's Association in 2019.
Serving close to 2.3 million passengers in 2019, London Southend offered services to around 40 domestic and European cities. The terminal has its own railway station, less than 100 paces from the main entrance, with up to six trains an hour at peak times to central London, taking just 53 minutes to Liverpool Street and 43 minutes from Stratford. All airport car parks are located minutes from the terminal entrance.