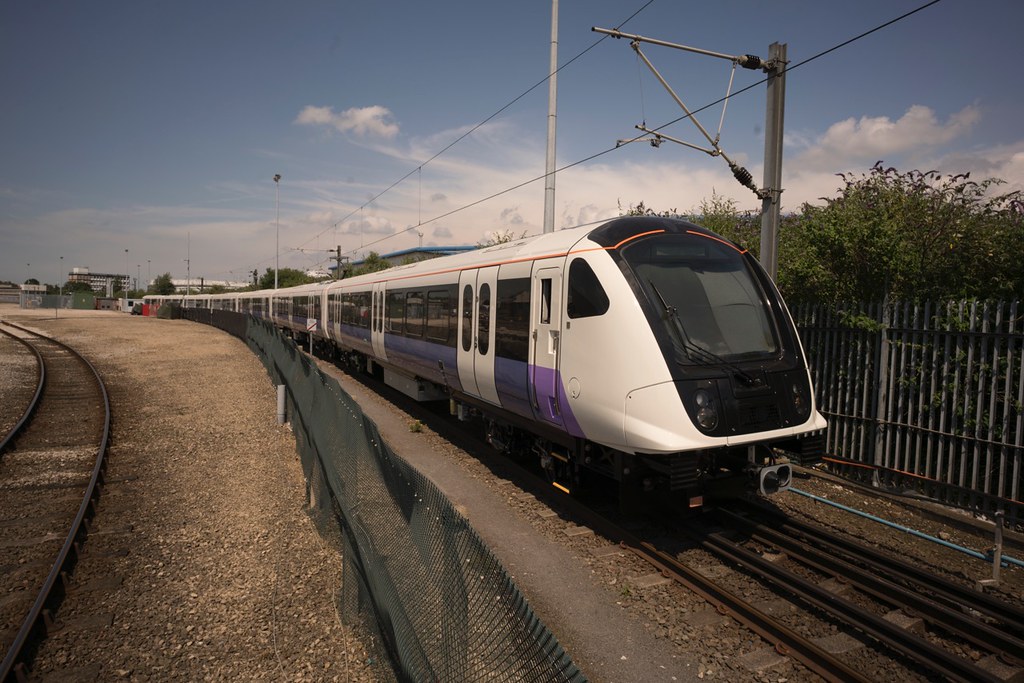 Getting to & from the airport
Frequently asked questions
We've got all your journey questions covered, no matter how you're planning to travel to London Southend Airport.
Travelling by train
Is London Southend Airport in the Oyster or contactless zone?

No, the Oyster/contactless zone ends at Shenfield, where a valid ticket will be required to continue your journey to the airport.
How can I travel from Central London to London Southend Airport?

Travelling from London to Southend is a breeze. A number of stations on the way to Southend Airport Station have easy connections to the new Elizabeth Line.

The Elizabeth Line provides passengers with new convenient links from Essex and Central London – with stops at Shenfield, Stratford and London Liverpool Street – to Paddington and beyond, making it easier than ever to connect to other London airports.

From May 2023, you'll be able to connect through Central London without any changes. Change at Farringdon for trains to Gatwick or Luton, or change at Paddington to the Elizabeth Line service that travels directly to Heathrow.
Can I use my Freedom Pass to and from the airport?

The Freedom Pass is only valid within the London zones; an extension ticket will be required from the boundary zone to the Airport.
Is special assistance available at Southend Airport Railway Station?

Yes, our pledge is to make our airport accessible to all and we will do our best to assist with your requirements. We have 24 hour customer service assistants that will be available at the station, please be advised that Greater Anglia operate the trains that service the airport. You will be required to pre book special assistance 12 hours in advance for other stations on the network that you will be travelling to/from, please see below.

Visit: Greater Anglia website
Telephone: +44 (0) 8000 28 28 78
Open daily 08:00-20:00 (Free of charge from landlines)
Mobile: +44 (0) 345 600 7245 (option 4)
Textphone & Minicom: 18001 0800 028 28 78

Learn more about getting extra help at London Southend Airport.
Do you have self-service ticket machines to purchase my train ticket?

Yes, we have self-service ticket machines when in baggage arrivals and in the pedestrian tunnel leading to/from the train station. Self-service ticket machines are also available in the landside area of the terminal, just before the exit to the train station.
What facilities are available at the station?

We have public toilets, baby changing facilities, national key toilets and vending machines. Please speak to a member of staff if you need the toilet key.
How do I contact you?

A full list of contact details is available at the station and on our contact page.
Is there an ATM at the station?

We do not currently have ATMs available to use at Southend Airport Station. but the nearest ATM is inside the terminal, opposite the entrance to Departures.
What are the operating times for the station?

The station operating hours are:
Monday – Saturday: 04:00 – 02:00
Sunday: 05:30 – 02:00.
How can I provide feedback with regards to your station?
Where can I find train times to and from the station?
Can I get to London by train?

You absolutely can! In fact, it'll only take you 53 minutes to get from Southend Airport station to London Liverpool Street and a mere 45 minutes to Stratford. You can buy your tickets at the station either through our self-service machines or our ticket office. Easy breezy!

See the latest timetables for more information.
How far is Central London from the Airport?

Central London is 41 miles away and can be reached in all manner of ways; however, we certainly recommend the easy breezy option of the train from Southend Airport station. Arrive at London Liverpool Street in only 53 minutes.

Visit National Rail for more information on your journey.
Where can I buy a train ticket?

There are three ways to purchase your train ticket. Firstly, book online via the Greater Anglia website or speak to a member of staff at Southend Airport station ticket office, which is open Monday to Sunday 06:00-23:00 including bank holidays. We also have self-service ticket machines, which are located in the pedestrian tunnel to/from the station and in the landside area of the airport terminal.
Travelling by car
Where is London Southend Airport?

We are located on Eastwoodbury Crescent in Southend-on-Sea, Essex. Our postcode is SS2 6YF or find us on what3words using ///pies.trains.sung. You can also find us on Google Maps.
Where can I drop someone off?

You can drop off or pick up passengers in our Short Stay car park, but charges do apply. There is also a free of charge pick up/drop off facility for up to 15 minutes available in our Long Stay 3 car park.
Where can I pick someone up from?

You can use our pick-up/drop-off facility in Long Stay 3 – this gives you 15 minutes free of charge to say your hellos and wave your goodbyes.
Travelling by bus or coach
Are local bus services operating as normal?
More frequently asked questions