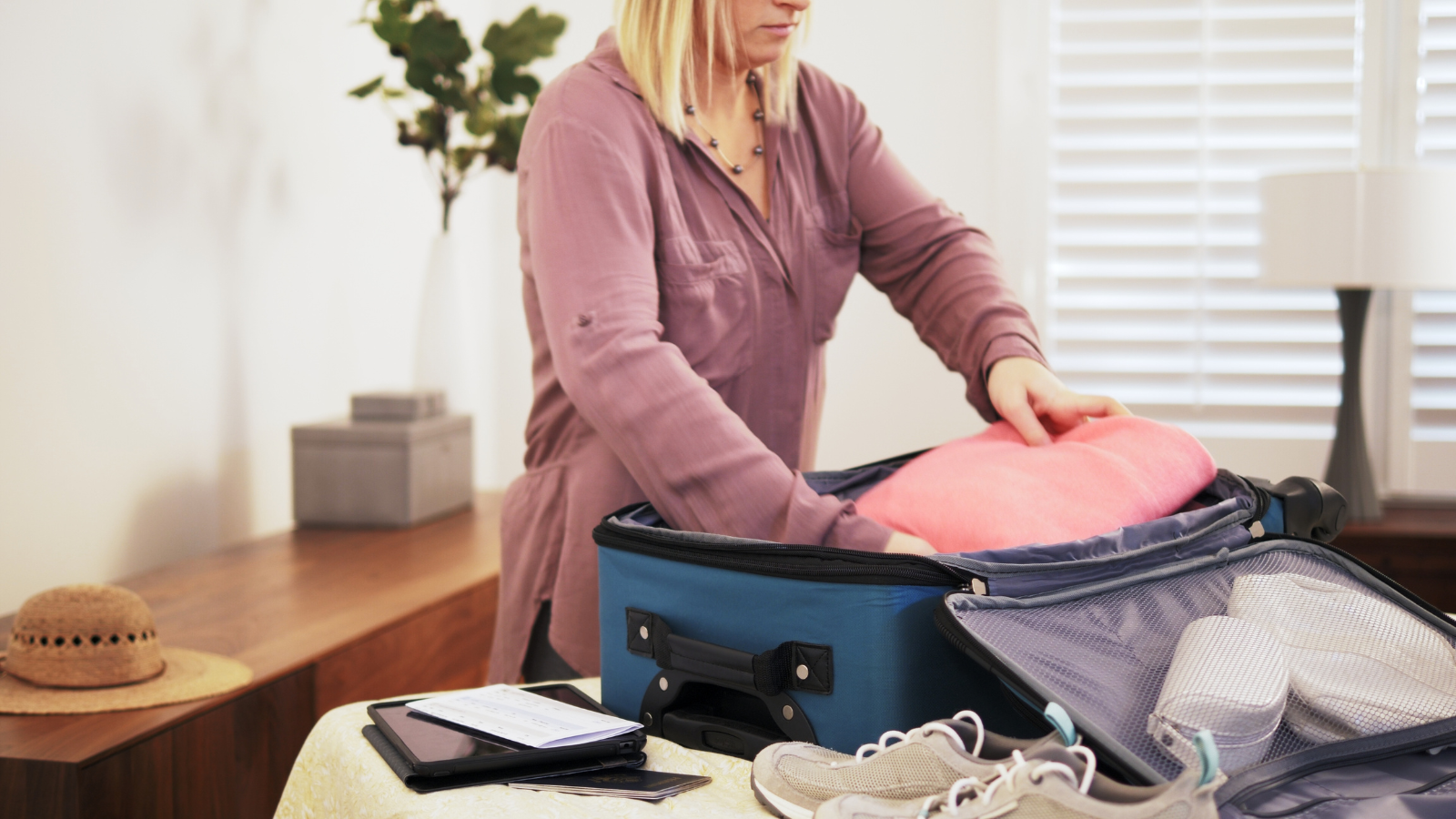 Before you travel
Frequently asked questions
Your questions on travelling with London Southend Airport answered, from checking in and baggage to flights and airlines.
Checking in
How do I check-in?

Please visit your airline's website for advice on the check-in procedure. Nearly all airlines require passengers to check-in online so please ensure that you check this before you travel.
What time does check-in open?

Check-in opens two hours before your scheduled time of departure.
What times is the airport open between?

From three hours before every departure until one hour after all arrivals.
What ID do I need to check-in?

This is down to your airline but there are general rules. For European and international travel, a valid passport is required. You should refer to the Government website for passport rules when travelling to Europe. For some countries your passport will need to be valid for at least six months after your intended return and you may also need a visa.

Before travelling, check your destination country's entry requirements and allow enough time to renew your passport and/or apply for a visa at the relevant embassy or consulate. It is also worth carrying additional photographic ID separate from your passport. More information can be found on gov.uk.
How many bags am I allowed?

To check allowances and to book all of your baggage requirements, please ensure you check with your airline, as they will be happy to help you. Please note all passengers are also permitted to take an airport shopping bag onboard… so make sure you spend some time perusing the latest offers in World Duty Free!
How heavy can my bags be?

Please check with your airline or your booking confirmation as allowances can vary.
What time do I have to arrive if I've already checked in online?

We encourage travellers to arrive up to two hours before your scheduled flight departure time.
Can I check-in the day before?

Passenger check-in at the airport is only available on the day of travel, but please note that some airlines now apply a charge for in person check-in. Depending on your airline, you might be able to check-in online prior to your day of travel.

We recommend checking with your airline first.
What should I do if on the day of travel I cannot find or access my boarding pass?

Please call your airline who will support you with downloading their app or supporting via email.

If you are at the airport, please approach the check-in desks where the handling agent will be able to assist you.
How long does my passport need to be valid for from my date of travel?

All questions about passport validity and entry requirements for your required destination can be found on gov.uk.
Luggage
What are the rules for electrical items in luggage?

Large electricals (e.g. laptop, iPad, hairdryers) can be taken in your hand luggage; however, these need to be outside of your hand baggage for screening. Please refer to gov.uk advice for more information.
Are there any exceptions to the 100ml liquids rule in hand luggage?

Prescription medical/baby food is not limited to the 100ml cap rule. However, liquids larger than 100ml can be taken in your hold luggage. Please check with your airline for their latest advice.
I flew from London Southend Airport a few months ago and we didn't need to remove our liquids or electrical equipment. I looked on your website, but it still says liquids are limited to 100ml?

The 100ml rule still applies. We have installed a new CiTX machine which allows passengers to take liquids larger than 100ml and keep all items in their bags when going through security.  Whilst this service is available most of the time, we cannot yet guarantee that it will be available 100% of the time, hence we still need to advise passengers of the 100ml rule.

Please refer to our information on hand luggage restrictions for more details.
Can I take liquids, aerosols and gels bought at the airport?
Can I take liquids, aerosols and gels from home?

Yes, you can take liquids, aerosols and gels from home in your hold luggage. Any of these items in your hand baggage must be below or equal to 100ml (with some exceptions) and contained within a 1 litre (20cm x 20cm) clear plastic bag, with their volume clearly stated on the bottle.
Can I pack sharp items or tools?

You cannot carry any sharp items or tools in your hand luggage. This includes, but is not limited to, scissors, a pocket knife or a corkscrew. Please refer to government guidance on restrictions on work tools for hand and hold luggage for more information. 
Flights & airlines
What time does my flight arrive?
When does my flight leave?
How do I book special assistance?

Book special assistance through your airline or tour operator before you travel. Click for more information on special assistance.
What should I do if my flight into or leaving London Southend Airport is cancelled?

If your flight is cancelled, you should contact your airline or tour operator.

Airport staff will be on hand to help you, but the best source of information will be from your airline directly. Airline apps usually update fastest – often faster than information can be shared with the airport itself – so we highly recommend that you download your chosen airline's app before your flight.
What are my passenger rights?

If your flight arrangements are disrupted, for example your fight is substantially delayed or cancelled or your bags do not arrive at your destination with you, please contact your airline or tour operator directly.

To find out more information about your rights as a passenger departing from or arriving at any EU airport on a flight operated by an EU airline, visit the CAA website. UK passengers should also refer to UK regulations.
How do I book a flight?
When should I arrive at the airport for my flight?
How can I get updates on my flight direct to my phone?
Can I book helicopter ride experiences from London Southend Airport?
More frequently asked questions