London Southend Airport restarts easyJet flights to Palma de Mallorca
London Southend Airport restarted its easyJet flights to Palma de Mallorca this week on Monday, May 1, 2023.
Flights to Palma mark the return of the airport's second summer destination – easyJet flights to Malaga resumed earlier this year on March 29 – whilst flights to Faro, Portugal and Amsterdam, Netherlands will also return on Wednesday, May 24, with tickets already on sale.
As part of today's 'official restart' celebration, the first 50 passengers through airport security were invited to indulge in a 'palm-leaf' Palma cupcake and pose for a photo in the dedicated selfie corner, The Snug. Meanwhile, a Facebook livestream showing both the departing Palma de Mallorca and Malaga flights was broadcast from the Air Traffic Control tower.
John Upton, CEO of London Southend Airport, said: "Millions of people living in east London and the east of England need an airport that they can get to quickly and easily – Southend Airport is just that."
He added: "We know that our passengers are our greatest advocates. That's why we are working night and day to secure more destinations and more airline partners. We look forward to providing updates on our progress."
London Southend Airport can be reached in just 53 minutes from London Liverpool Street and 43 minutes from Stratford, London's busiest station, with the airport's terminal just 100 paces from its purpose-built train station.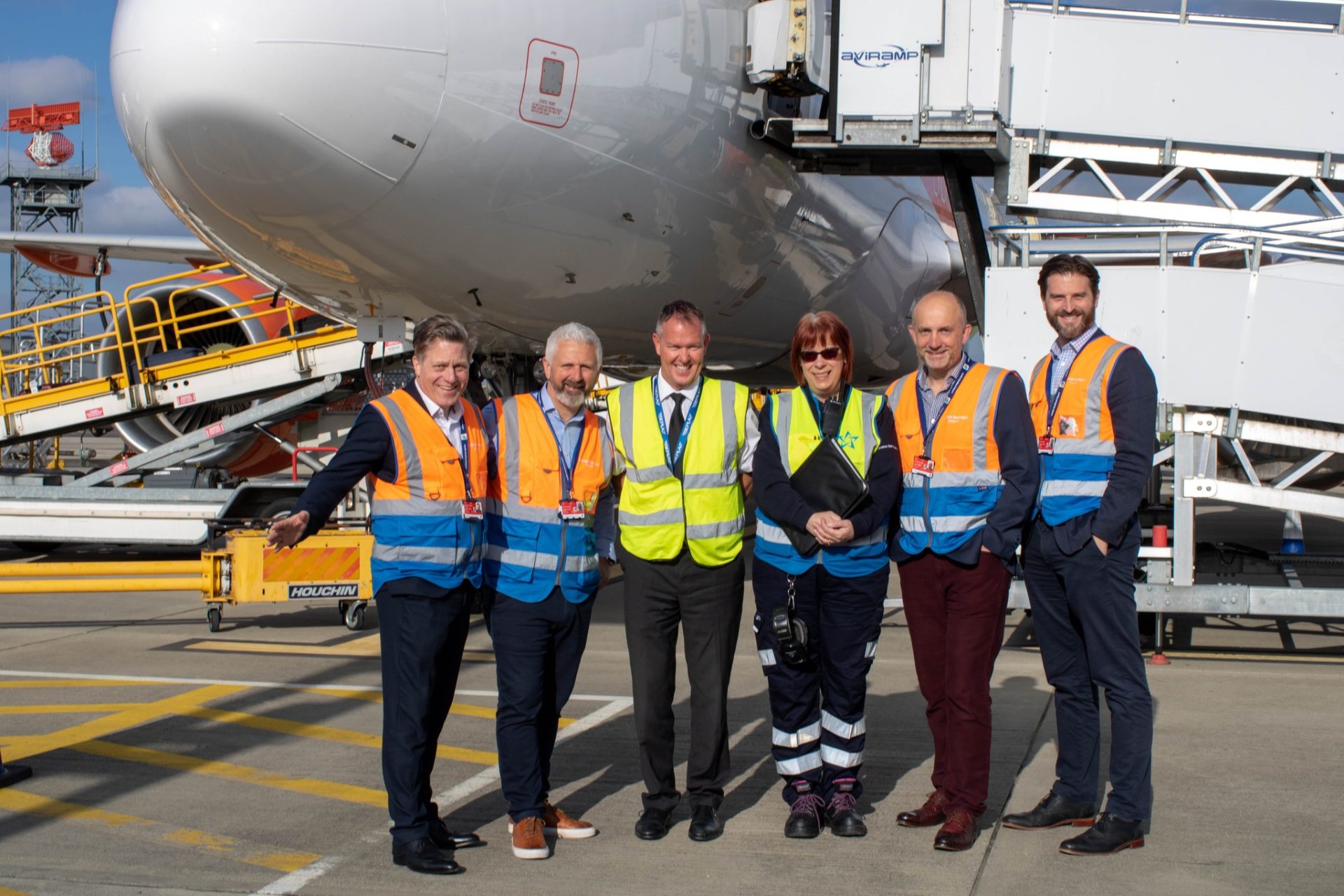 The airport Senior Leadership Team will be attending Routes Europe in Łódź, Poland from May 9 – 11 to speak with airlines and promote London Southend Airport's unique offering as an 'obvious win' for future growth in London and the east of London.
About London Southend Airport
London Southend Airport, ranked the best London airport by consumer group Which? six times and voted the best UK airport (under three million capacity) by the Airport Operator's Association in 2019.
Serving close to 2.3 million passengers in 2019, London Southend offered services to around 40 domestic and European cities. The terminal has its own railway station, less than 100 paces from the main entrance, with up to six trains an hour at peak times to central London, taking just 53 minutes to Liverpool Street and 43 minutes from Stratford. All airport car parks are located minutes from the terminal entrance.