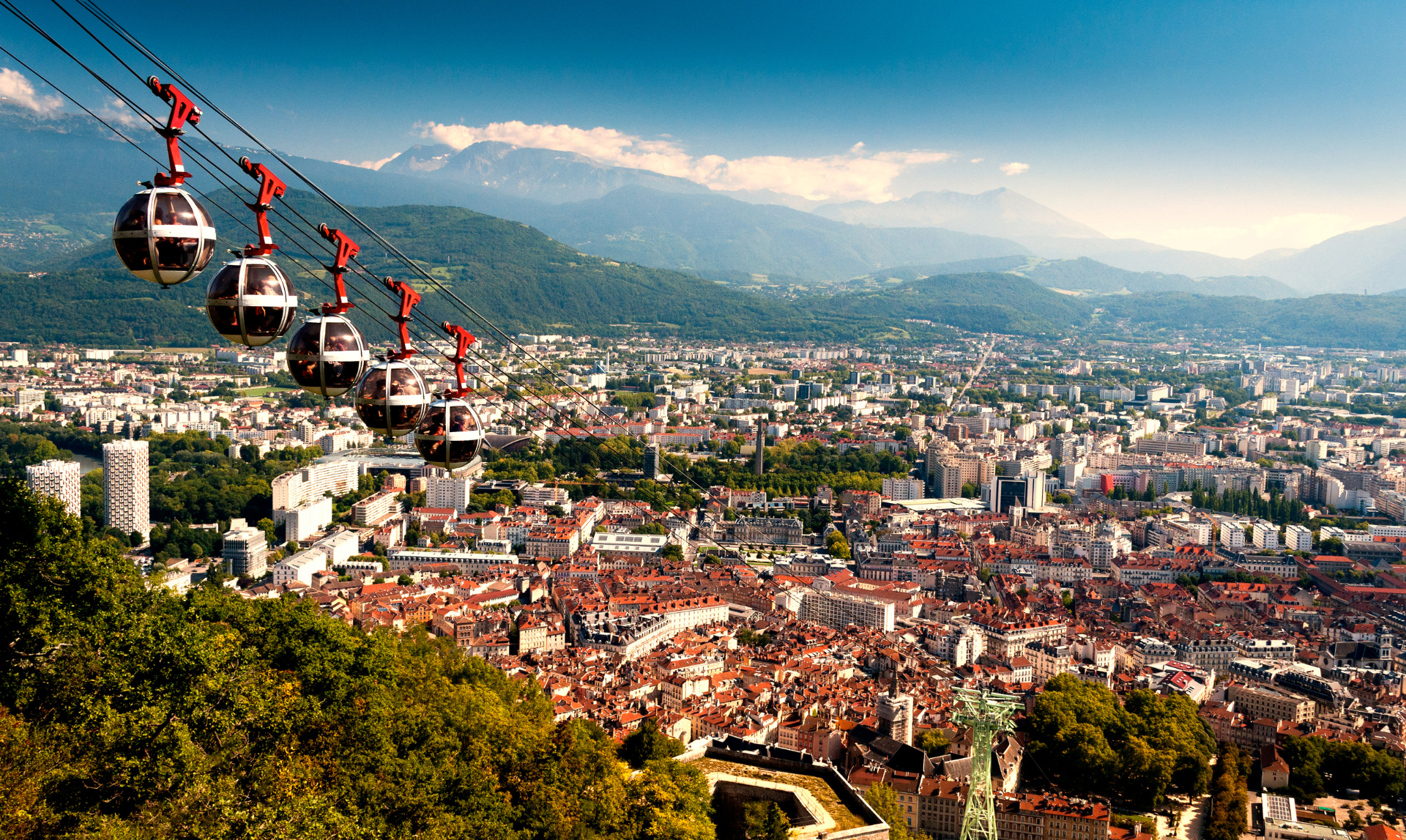 easyJet launches new route from London Southend to Grenoble
New easyJet flights to popular ski destination Grenoble will take off from Sunday, January 14, 2024 and operate weekly
The airline will now operate four routes this winter alongside Paris, Amsterdam, Alicante and Geneva
Seats are now available to book from £24.99
Europe's leading airline, easyJet, has announced it will launch a new route from London Southend to Grenoble, for the first time.
On sale from today, this brand-new route to the capital of the French Alps adds further choice for customers this winter, whether they're looking to hit the slopes at one of 20 ski resorts around Grenoble, or to enjoy a festive winter break among the snow-capped peaks and charming villages.
Flights to Grenoble will operate once a week from Sunday, January 14, 2024.
Grenoble becomes the eighth destination easyJet now serves from London Southend, alongside Paris, Amsterdam, Faro, Geneva, and three destinations in Spain.
This new addition to the schedule is the first time in the airport's history in which a route to Grenoble will operate and comes following the airline announced the return of a year-round route to Alicante in Spain, the popular holiday hotspot on the Costa Blanca coast.
Seats are on sale now at easyJet.com and via the mobile app with fares from £24.99.*
Ali Gayward, easyJet's UK Country Manager, said: "We are really pleased to be offering more choice and great value for our customers with the launch of another route from London Southend Airport, to Grenoble, which we know will be popular with those thinking about winter holidays – whether that's for a winter sports break or to enjoy the picturesque scenery of the Alps and we can't wait to welcome customers on board."
John Upton, London Southend Airport CEO, said: "The momentum for new and returning routes from London Southend is on the up. Ski breaks to the cultural capital of the French Alps is a great opportunity for London Southend and we are delighted to serve the demand in our 8.2m catchment from London east and the southeast of England connecting passengers that live within one hour of London Southend.
"Passengers can embark on their winter adventure with unparalleled ease by using our dedicated train station just 100 paces from the terminal – 52 minutes from London Liverpool Street, 43 minutes from Stratford and just 65 minutes from Oxford Circus, with connectivity via the Elizabeth Line at Shenfield."
Exclusive offers and exciting route updates fly straight to your inbox with London Southend Airport's community newsletter. Sign up here.
About London Southend Airport
London Southend Airport, ranked the best London airport by consumer group Which? six times and voted the best UK airport (under three million capacity) by the Airport Operator's Association in 2019.
Serving close to 2.3 million passengers in 2019, London Southend offered services to around 40 domestic and European cities. The terminal has its own railway station, less than 100 paces from the main entrance, with up to six trains an hour at peak times to central London, taking just 53 minutes to Liverpool Street and 43 minutes from Stratford. All airport car parks are located minutes from the terminal entrance.