Bourgas is Bulgaria's best kept culinary hidden gem… until now. The city's restaurants take inspiration from around the world, using local ingredients and the bounty of seafood found in the Black Sea.
So be sure to pack your appetite if you're flying out to Bourgas with London Southend Airport in summer 2024, because we've curated a must-visit eatery list for food lovers that you simply can't miss.
Announced today (Friday, July 21, 2023), London Southend will see a brand new service to Bourgas from Monday, June 17, 2024 run by tour operator, Balkan Holidays for three months over the summer.
Whether you're booking a flight or booking a restaurant, we've got you covered.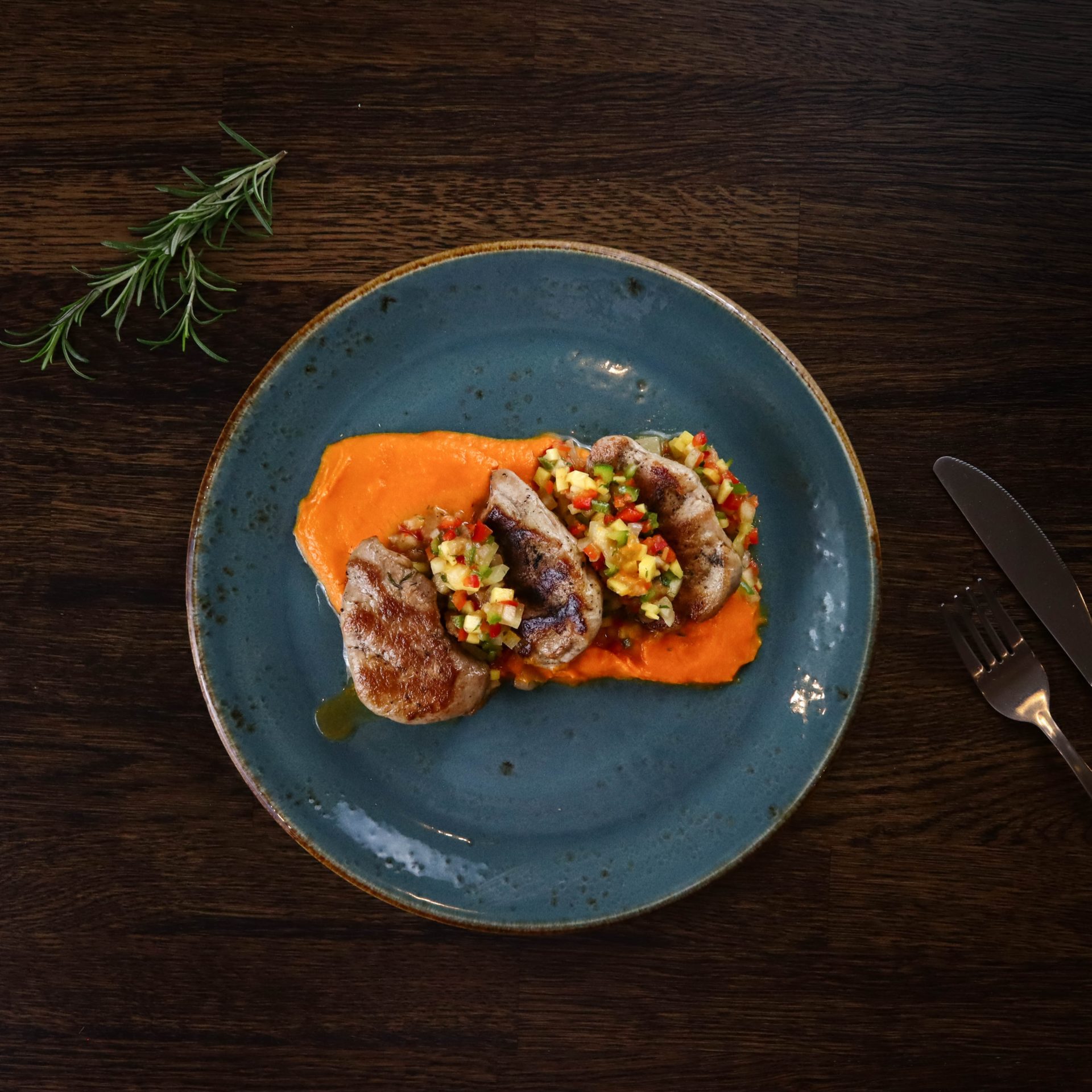 Cardamon Soul Food & Drinks
Wow your taste buds with the electrifying flavours of Cardamon Soul Food & Drinks. This trendy hotspot offers a tantalising fusion of international cuisines. Enjoy cocktails and tacos, mussels, falafel or, if you're already feeling homesick, a full English breakfast, Bulgarian style.
Diverso
Get ready for an authentic Italian adventure at Diverso. Any pasta enthusiasts in the house? Welcome to heaven! You might not think of going to Bulgaria for Italian food, but with so much seafood available from the Black Sea, few do it better than Diverso. Dare we say – Diversofy your palette?
Dock 5
Sitting on the picturesque Bourgas Marina, Dock 5 offers a delightful fusion of Mediterranean and Balkan cuisines. Savour the freshest seafood masterpieces, from succulent grilled octopus to mouthwatering seafood pasta. The breathtaking sea views add a dash of magic to one fancy dining experience.
Goti
Get a taste of Bulgarian hospitality and traditional flavours at Goti. This family-run restaurant cherishes time-honoured recipes. Savour their hearty moussaka, scrumptious banitsa, and heavenly baklava – a true taste of the nation's culinary heritage.
La Flor
Tucked away by the entrance of the beautiful Bourgas Sea Garden, La Flor lets you dive into traditional dishes, lovingly prepared with locally sourced ingredients. From hearty stews to succulent kebabs and heavenly desserts, this restaurant is pure Bulgarian cooking.
Happy
Happy by name, happy by nature. This vibrant eatery caters to every craving. With a diverse menu with juicy burgers, sizzling steaks and fresh salads, you're in for a treat. Bask in a lively ambiance with good food are in abundance.
Incanto
Incanto is the second enchanting Italian restaurant on this list. Each bite of their wood-fired pizzas and traditional pasta dishes will transport you straight to the heart of Italy. With a carefully curated wine selection, Incanto is Italian cooking's home away from home.
Madison's Premium
Indulge in the epitome of sophistication at Madison's Premium. Elevating European cuisine to new heights, this upscale restaurant crafts cuisine with the finest ingredients. With imaginative dishes and impeccable service, Madison's promises an extraordinary dining experience perfect for celebrating your getaway.
Romance
The aptly named Romance restaurant, with its beachfront locations and near-unbeatable ambience, sets the stage for an unforgettable dining experience. They've been serving Pizza made with fresh, local ingredients since 2005. It will sweep you off your feet.
Zlatna Ribka
Dive into the bounty of the Black Sea at Zlatna Ribka, where the freshest seafood reigns supreme. This restaurant is a treasure trove of locally caught fish, cooked with traditional Bulgarian flair. Be sure to savour their signature grilled sea bass or crispy fried sprat for an authentic taste of the sea.
Bon appétit! Or as they say in Bulgaria, Добър апетит.
Join our newsletter
Exclusive offers and exciting route updates fly straight to your inbox with London Southend Airport's community newsletter.
Inspired to book your break?