When it comes to travelling abroad, there's something about Paris that immediately instills a feeling of romance, of allure and of beautifully flaky pastries.
Luckily for you, we've already located the five best bakeries in in the French capital (including how to order!), but what we haven't yet shared is phase two: posting a devil-may-care, candid and undetectably filtered photo to your Instagram.
Because, of course, if it doesn't make it to the 'gram – did it even happen?
So grab your bubble waffles, your berets and unleash your best breadth of poses for our list of the nine most Instagrammable spots in Paris… if you're gonna do it, do it in style. C'est chic, after all.
Exclusive offers and exciting route updates fly straight to your inbox with London Southend Airport's dedicated newsletter. Sign up here.
1. Eiffel Tower
It won't come as a surprise to see the Eiffel Tower as the ultimate go-to hotspot for a selfie in Paris.
Famous for its iconic beauty and timeless charm, intricate lattice design and a stunning backdrop of Paris – the Eiffel Tower makes for a captivating photo. Whether day or night, winter or summer, it offers an enchanting setting that effortlessly elevates your feed.
2. Palace of Versailles
The Palace of Versailles is a stunning Instagram spot, blending history and grandeur. From its opulent halls to lush gardens, it's a visual delight for all.
Boasting opulent architecture, lavish gardens, and rich history. Its grandeur transports you to the time of French royalty, making it a picturesque backdrop for regal photos. Whether capturing the Hall of Mirrors' splendor, exploring the meticulously landscaped gardens, or admiring the palace's stunning façade, Versailles offers a glimpse into a bygone era of luxury and elegance.
3. Disneyland Paris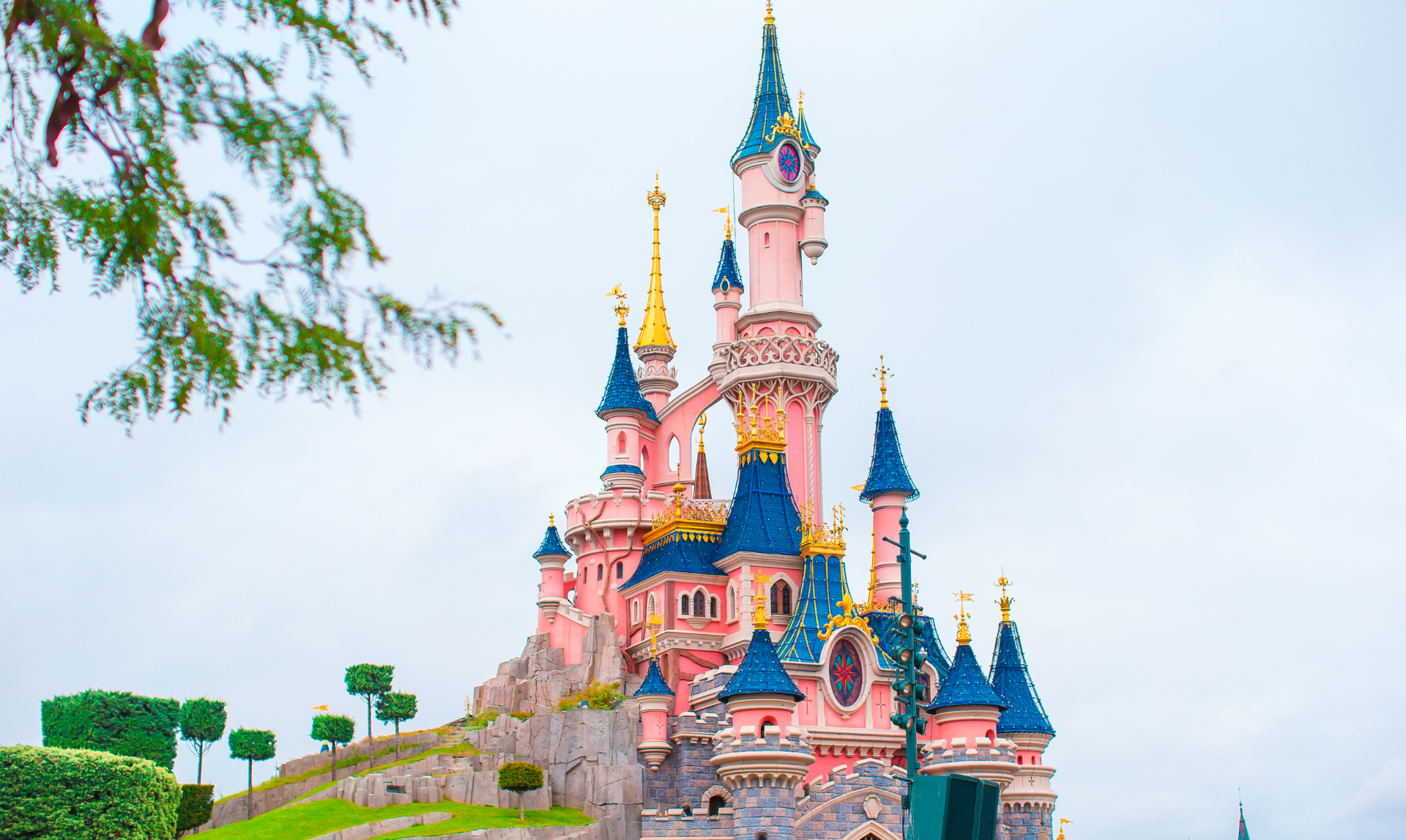 Now this is a must-have staple of any Instagram grid. When traveling to Paris, capture the magic of Disneyland with a photograph of the enchanting pink castle, a selfie with Mickey Mouse or a snapshot from a thrilling rollercoaster ride. Smiles guaranteed.
4. The Louvres Museum
Not just the Louvres Museum, but the Louvres Museum at sunset. Warm reflections and golden light on the glass of the infamous pyramid, with the added bonus of its modern architectural structure, make for a photographers' dream image.
It might be famous for the art inside (here's looking at you, Mona Lisa), but the Louvres is a treasure trove of visual inspiration perfect for an arty, double-tap-worthy photograph.
Inspired to book your break? Book now!
5. Moulin Rouge
Exude the spirit of Parisian nightlife with a photo in front of the Moulin Rouge. Its iconic red windmill, dazzling lights, and glamorous cabaret heritage will make for a standout Instagram grid post. Whether you're capturing the vibrant façade or the excitement of a can-can performance, the Moulin Rouge promises a dash of vintage glamour for your feed.
6. Arc de Triomphe
The monumental arch of the Arc de Triomphe, set amidst the bustling Champs-Élysées, offers a classic backdrop for all manner of elegant shots. Whether capturing its intricate details up close or framing it from afar with the vibrant cityscape, the Arc de Triomphe adds a touch of timeless elegance to your feed.
But whatever you do, watch out for cars on the infamous roundabout!
7. The Sinking House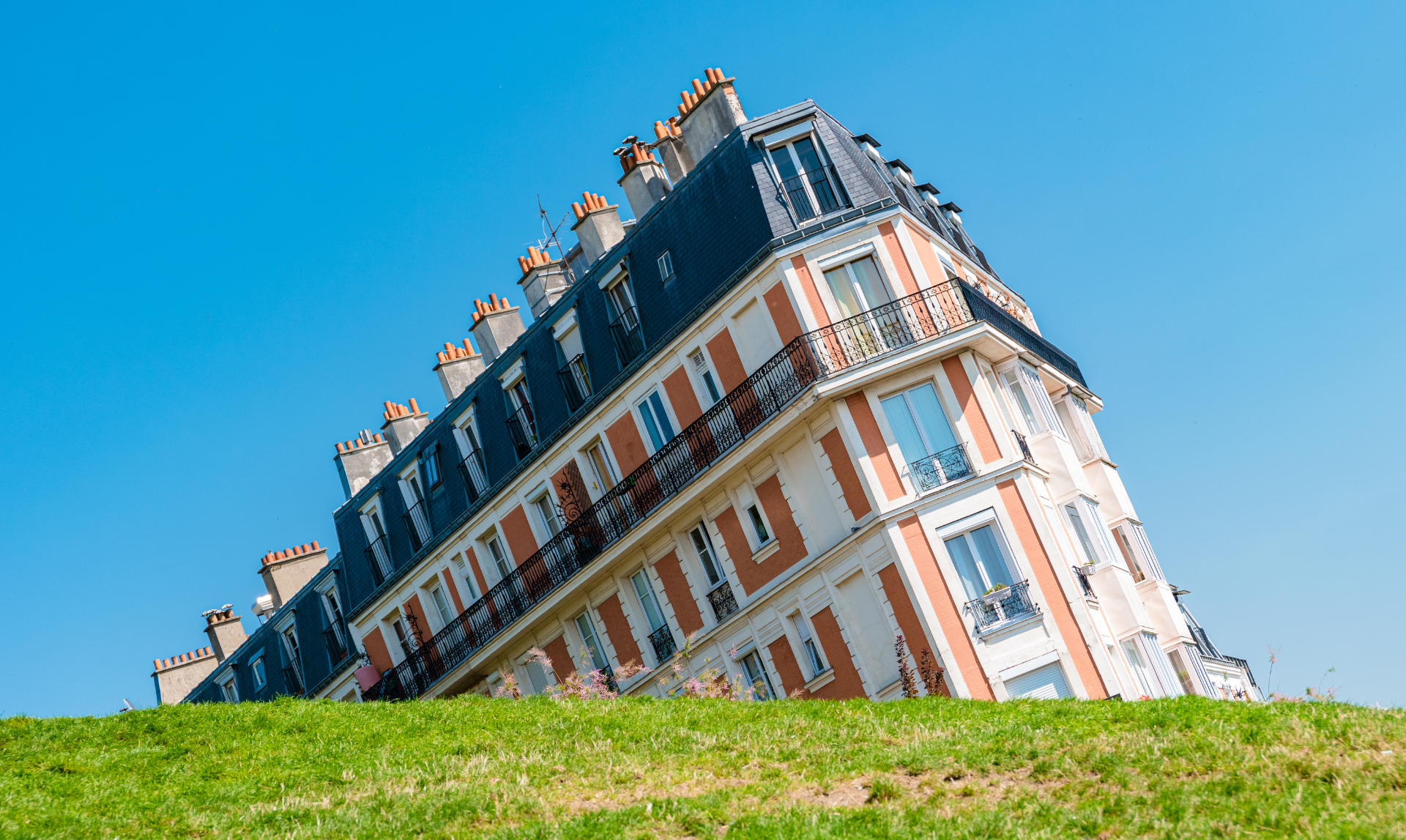 Want to make an impact? Your followers are bound to stop scrolling when they spot an image of you in front of the Sinking House. Located in Montmartre, one of Paris's most beautiful hidden gems, this trick of the eye makes for a jaw-dropping photograph. But not everything is at it seems… The 'sinking house' is not, in fact, sinking at all. It sits perfectly upright behind a hill and, with merely the tilt of your camera, becomes a magical illusion.
Don't believe us? You'd better book a flight to Paris to find out yourself!
8. La Maison Rose
Add a touch of effortless romance to your photos at La Maison Rose, a picture-perfect Instagram spot due to its charming pink façade and quaint Montmartre setting.
Nestled in the artistic Montmartre neighbourhood, the cobblestone streets and ivy-clad walls create a timeless backdrop for any photograph, while the vibrant flowers add a pop of eye-catching colour.
Whether you're enjoying a coffee on its terrace or capturing its cozy facade, La Maison Rose effortlessly captures the essence of Parisian charm, making it an ideal spot for Instagram-worthy shots. This one definitely calls for an oversized straw hat!
Convinced to book a trip to Paris? Fly from London Southend Airport with easyJet from just £21 one-way!
#FlyLondonSouthend
Inspired to book your break?