Bonjour, fellow food enthusiasts! It's no secret that Paris draws foodies from around the world – specifically, from London Southend Airport – but knowing where to find the finest in French cuisine is not always easy.
Relying on your nose is always an option, but our team of pastry experts have travelled the world (well, across our list of six destinations with easyJet) to gather information on where you can purchase the best in buttery flaky goodness: Paris.
Bakeries in the French capital are especially famous, catering to all palettes with everything from classic delicacies to innovative oven-baked inventions. Indeed, there's a reason why they call it the city of love, and we don't just mean romance… 
Exclusive offers and exciting route updates fly straight to your inbox with London Southend Airport's community newsletter. Sign up here.
Take a look at our five picks for Paris' best bakeries and tell us you haven't fallen head over heels for the sight of an Eclair, Mille Feuille or Choux à la Crème. It's time to self-indulge. There's no 'I' in cream, but there is in 'profiterole'!
And if you happen to be flying from London Southend Airport to Paris Charles de Gaulle, we'll take two pains au chocolat once you're back as payment for this delicious new knowledge.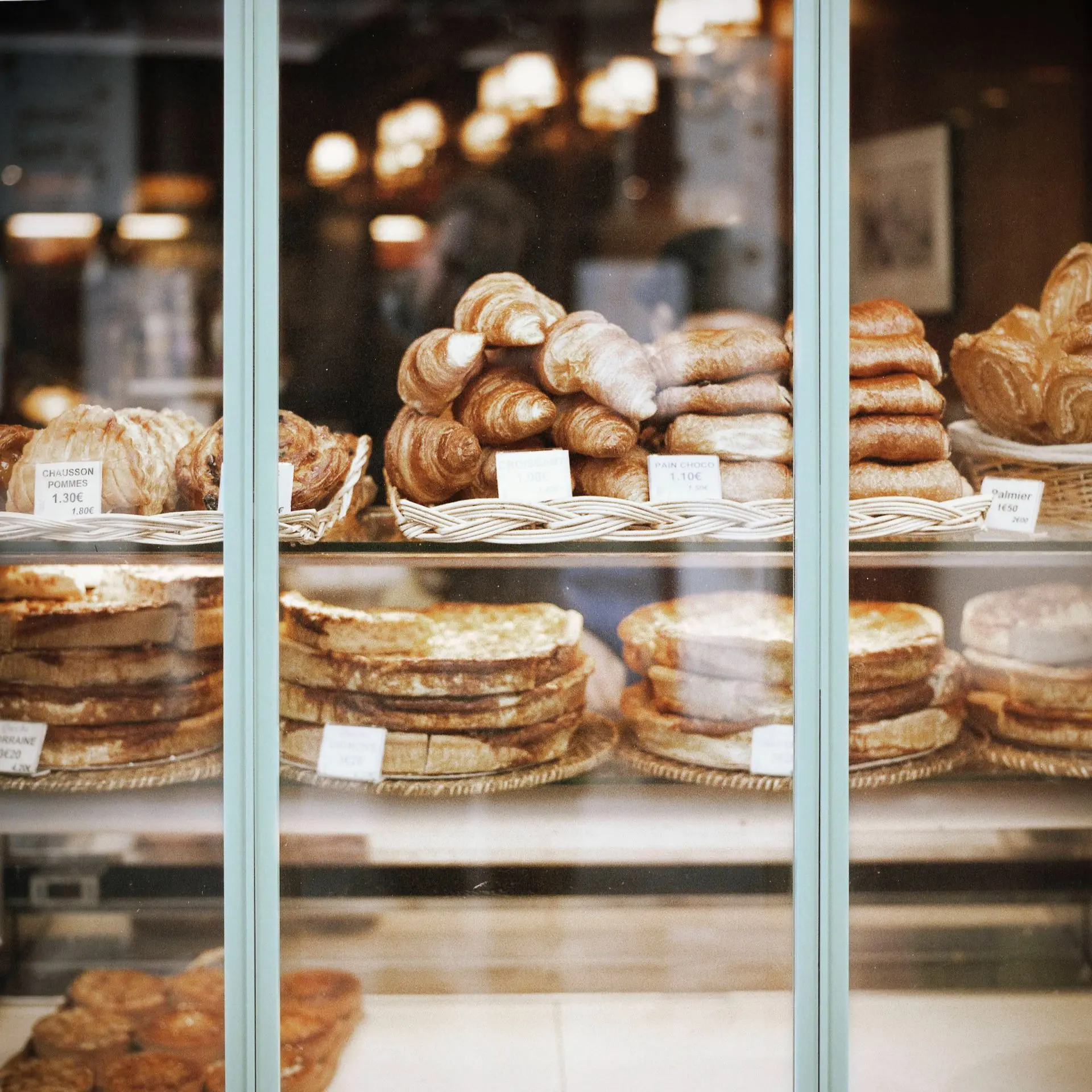 Ritz Paris Le Comptoir
Ritz Paris Le Comptoir is fancy. Led by award-winning pastry chef François Perret, these pastries are visual delights and culinary sensations with a splash of creative genius. Delight in their signature Their signature goods are their madeleines, cake marbré, and cake shakes, each sure to leave a lasting impression on your taste buds.
Gilles Marchal
Gilles Marchal is a small, independent Parisian pastry shop, but don't let size fool you. This cosy bakery is baker Gilles Marchal's pride and joy, part labour of love, part laboratory. From heavenly madeleines to delectable sablé cookies, each bite is a testament to a craft which began with his apprenticeship aged just 15. Don't miss the chance to experience his famous galette des rois.
Stohrer
Stohrer is the oldest patisserie in Paris, baking since 1730. With its timeless façade and unwavering dedication to tradition, this boutique transports you back to the golden age of French baking. Succumb to the allure of their perfectly executed éclairs, baba au rhum, and tangy lemon tarts. This bakery has delighted Parisians for centuries.
La Pâtisserie Cyril Lignac
La Pâtisserie Cyril Lignac is where Chef Cyril Lignac creates pastries that are nothing short of divine. There's a tantalising array of breads, chocolates, and mouth watering pastries that blur the line between art and dessert. Indulge in their famous Equinoxe, a visually stunning dessert with a speculoos crust and a salted-butter caramel centre.
Du Pain et des Idées
Du Pain et des Idées captures the rustic charm of French baking. Renowned for its artisanal bread and unique pastries, this establishment offers a sensory journey that will awaken your taste buds. Try their crusty pain des amis, heavenly mini-pavés and decadent chocolate.
How to order
Un de tout, s'il vous plaît!
…is all you need to know. It means: 'One of everything, please!'
When you travel from London Southend Airport to Paris, let your taste buds guide you on a journey of discovery. Book your flight to Paris Charles de Gaulle and immerse yourself in the vibrant culinary scene of the City of Light. From the moment you step foot in the French capital, these bakeries promise an experience that will linger long after you return home.
Bon appétit and safe travels!
Inspired to book your break?