Paris is romance. If you're visiting Paris in the spring or summer, you need to know where the best spots are for a romantic meal in the warm evening air. If you're visiting Paris in the winter, you need to know where to find those perfect cosy spots, whether you're having a romantic Christmas getaway or visiting for Valentine's.
Here's the problem. When you're visiting the City of Love, every bistro and boulangerie will bill itself as the perfect place for a romantic getaway. That's why we've put together a list of restaurants based on three criteria: the food, the atmosphere, and the location. This list of the most romantic restaurants in Paris helps you find the best spots all over the city, helping you plan the perfect evening.
Pigalle
The Pigalle neighbourhood is known for its nightlife. With theatres, bright neon lights and an unbeatable bohemian atmosphere, Pigalle is one of the best spots for a lively romantic night out.
Here are some of the best romantic restaurants to check out in the heart of Paris' non-stop Pigalle neighbourhood:
Gargouille: Run by three friends, Gargouille is styled like an art-deco bistro. But don't be fooled. Every evening, this restaurant takes its patrons on a mouth-watering journey through the Mediterranean, with dishes from France to Lebanon. A two-course meal from the set-menu will cost €25.
Bourgogne Sud: Bourgogne Sud offers homemade French cooking to die for. This understated restaurant gives you the best of Parisian cuisine, from foie gras to beef bourguignon, all served with Burgundy wines. A two-course meal from the menu will set you back just €29.50.
Les Canailles: "Convivial, simple, authentique." Canailles bills itself on its charming service, impeccable presentation and excellent value for money, with modern takes on classic dishes from all over France. A pricier option for an extravagant menu; a two-course meal will cost €37.
Montmartre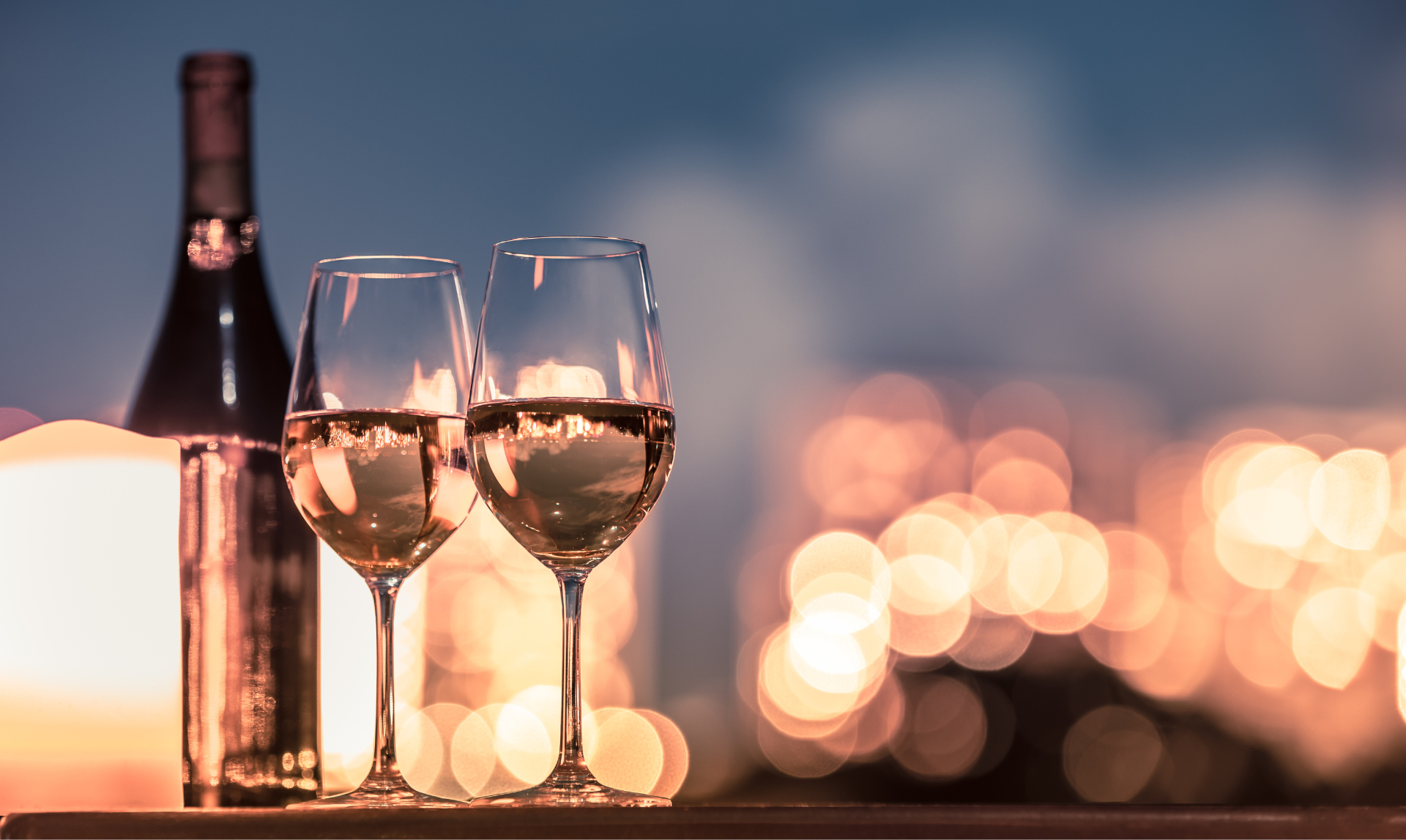 Montmartre is known for its artistic heritage – including the famous Moulin Rouge. This glamorous neighbourhood offers great views of the city that are the perfect backdrop for your next romantic meal.
With winding streets, art studios and quaint cafes, there are few better places in Paris for a romantic rendezvous.
La Couvée Montmartre: You'll spot La Couvée from a mile off. The exterior is painted the same green as white wine grapes. With signature dishes and a separate winter menu, La Couvée offers refined French cuisine in a warm, welcoming atmosphere. A three-course meal costs just €24.90.
Atelier Ramey: If you're looking for a truly Parisian experience, go no further. This sleekly designed bistro serves local produce in collaboration with local partners to create dishes which don't just taste incredible, but are socially and environmentally conscious too. A three-course meal costs €45.
Le Cabanon de la Butte: This quaint restaurant offers something that's hard to pass on – beautiful views over the city of Paris. With well-presented seasonal produce and an unbelievable location, there are few better places for your next romantic meal. A two-course meal costs around €30.
Central Paris
What Makes the Area Unique: The Palais Royal area offers a mix of historic architecture and trendy boutiques, creating a unique atmosphere that blends the classic with the contemporary.
Palais Royal is centrally located, allowing couples to explore nearby landmarks like the Louvre Museum, adding cultural richness to their romantic outing. Palais Royal is renowned for its elegant gardens, making it an ideal location for a romantic pre or post-dinner walk, enhancing the overall romantic experience.
Where is better for your Romantic meal than Central Paris itself? With the perfect mix of historical architecture, beautiful gardens and great dining, the city centre is ideal for a romantic evening.
When you're done taking in the sites, here's where you can sit down for some of the best food in the city.
EllsWorth: This snug romantic spot specialises in life's finer things. With exceptional wine and haute cuisine, EllsWorth has the atmosphere and the fine-dining to make any evening special. A two-course meal costs roughly €43.
Willi's Wine Bar: Don't let the name fool you – this is one of the most prestigious wine bars and eateries in the area. With a cosy French '80s interior, Willi's made the once unfashionable Rhône wines popular in Paris again. With decorative art made on site and delicious bistro dining, this gem is a great spot for your next date. Preset menus range from €17 to €37.
Juveniles: Unfussy French dishes in a casual setting, Juveniles offers a low-key dining experience in the shadow of the Louvre itself. With low lighting, home-made cooking and incredible wines, it's a great pick for an evening meal. Cost of a two-course meal ranges from €24 to €93.
If you're travelling to Paris with a loved one – or heading to the French capital seeking romance – these recommendations will take you far. Put down the travel guide and take it from the locals. These Parisian favourites are sure to make any evening meal a magical experience.
#FlyLondonSouthend
Exclusive offers and exciting route updates fly straight to your inbox with London Southend Airport's newsletter. Sign up here.
Inspired to book your break?