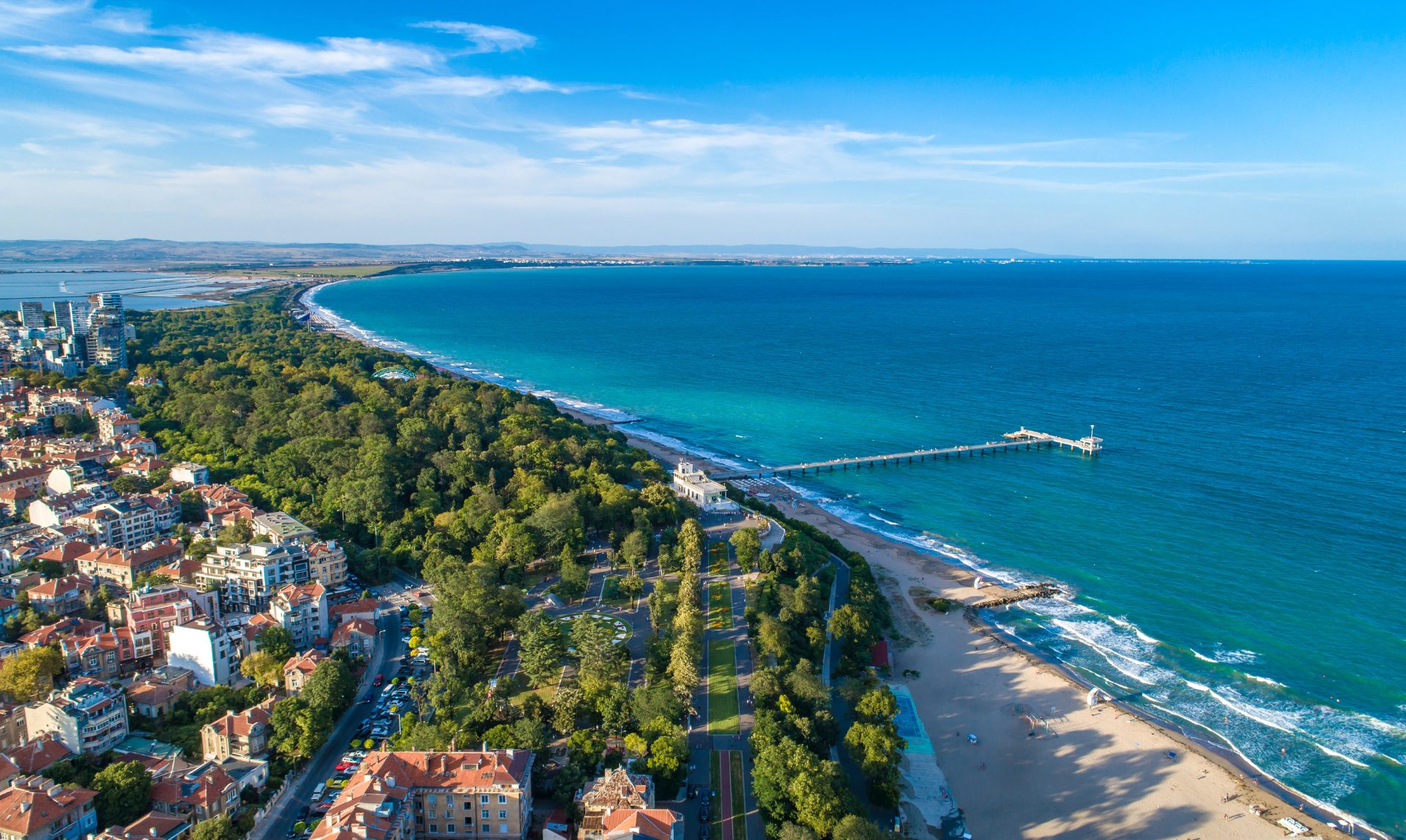 London Southend Airport announces route to Bourgas, Bulgaria for summer 2024
London Southend Airport has unveiled the latest addition to its expanding list of summer destinations, the stunning coastal city of Bourgas, Bulgaria.   
On sale now, the holiday route will begin operating from Monday, June 17, 2024 with flights every Monday.
The new charter service, operated by Balkan Holidays, will run for 13 weeks until Monday, September 2, 2024 and is one of several new routes from London Southend Airport, including Paris, Geneva and the relaunch of easyJet flights to Amsterdam, Malaga, Mallorca and Faro.
Sun-seekers from London, Essex and the southeast of England can now use London Southend as the gateway to some of the best beaches and nightlife on the Black Sea, whilst adventure lovers can explore natural wonders of the world, including Bourgas' very own UNESCO-stamped Old Town, Nessebar.
Seats are available to book on the Balkan Holidays website.
London Southend Airport CEO John Upton said: "We are delighted to be working with our new tour operator partner Balkan Holidays, launching another new route from London's quick and easy airport. People living in London, Essex and across the southeast of England can choose this destination for summer 2024 and travel to us, by train, within 43 minutes from London Stratford.
"This announcement is further assurance of our commitment to rebuilding London Southend Airport and a great example of our growth opportunity. We are confident that there is more to come for summer 2024."
Chris Rand, Balkan Holidays Marketing Manager said: "Our holidays to the beautiful Black Sea coast of Bulgaria are very popular so we are thrilled to be offering flights from London Southend Airport for summer 2024 giving people across Essex, London, East Anglia and beyond easy and convenient access to our great value for money and high-quality holidays."
Exclusive offers and exciting route updates fly straight to your inbox with London Southend Airport's community newsletter. Sign up here.
About London Southend Airport
London Southend Airport, ranked the best London airport by consumer group Which? six times and voted the best UK airport (under three million capacity) by the Airport Operator's Association in 2019.
Serving close to 2.3 million passengers in 2019, London Southend offered services to around 40 domestic and European cities. The terminal has its own railway station, less than 100 paces from the main entrance, with up to six trains an hour at peak times to central London, taking just 53 minutes to Liverpool Street and 43 minutes from Stratford. All airport car parks are located minutes from the terminal entrance.