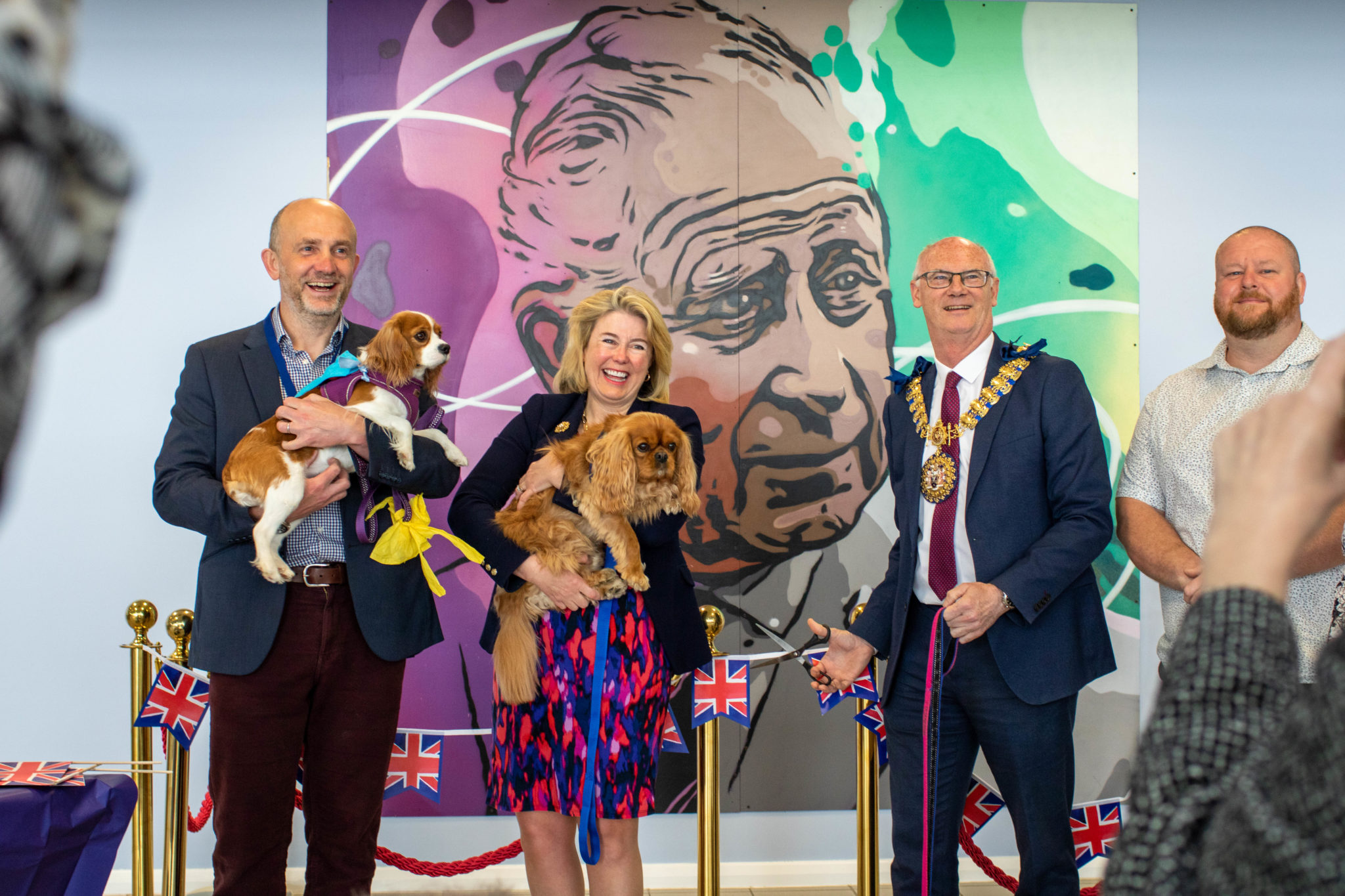 London Southend Airport unveils mural of King Charles III created by local artist 
London Southend Airport has today unveiled a mural in its airport terminal to commemorate the King's Coronation.
The mural was designed and created by Karl Sims, a renowned local graffiti artist. Karl took part in the Southend City Jam 2022 – an international street art festival featuring local, national and international artists. His murals already take pride of place along Southend's seafront and he painted the "rhino security blocks" along Marine Parade.
Rt Hon Anna Firth unveiled the mural at a ceremony taking place on the same day London Southend 'officially' restarted flights to Palma de Mallorca with easyJet in a double celebration.
The mural is located in the main terminal, adjacent to check-in, and is available for public viewing on flight days.
Cavalier King Charles Spaniels from Essex Therapy Dogs made a pawsome appearance at the unveiling in a wholesome nod to the new king.
John Upton, CEO of London Southend Airport said: "I am delighted to welcome Anna Firth to London Southend Airport to unveil this incredible artwork, which will be seen by passengers jetting off holidays to Palma, Faro, Malaga and Amsterdam this summer.
"This mural not only pays tribute to the King's Coronation, but also represents the vibrancy and diversity of the culture that surrounds our airport. We're grateful to have such a talented artist in our midst and to be able to share their work with the world."
Anna Firth MP said: "I'm so pleased to be able to commemorate an incredibly important moment in our history and I think it's very appropriate that we give King Charles the recognition he deserves. These wonderful spaces are lit up and brought to life by artwork and this is the most spectacular one I have seen, thank you Karl."
Artist Karl Sims said: "It's nerve-wracking when the design goes from imagination into real life as you never quite know how it'll go, so I'm blown away by the final result and the reaction. It's great to have my work seen by both Anna Firth and the Mayor of Southend. Fellow Southend City Jam artists will also be able to see the mural on their way to Faro later this month, too!"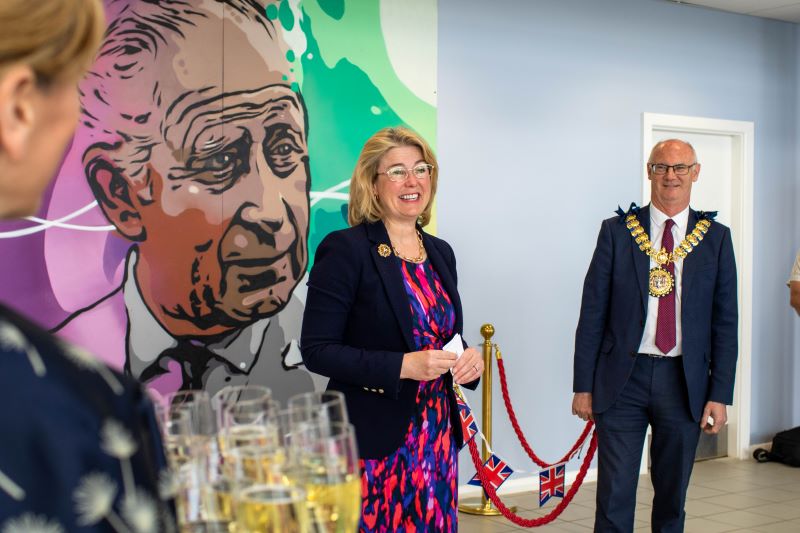 About London Southend Airport
London Southend Airport, ranked the best London airport by consumer group Which? six times and voted the best UK airport (under three million capacity) by the Airport Operator's Association in 2019.
Serving close to 2.3 million passengers in 2019, London Southend offered services to around 40 domestic and European cities. The terminal has its own railway station, less than 100 paces from the main entrance, with up to six trains an hour at peak times to central London, taking just 53 minutes to Liverpool Street and 43 minutes from Stratford. All airport car parks are located minutes from the terminal entrance.