In the dynamic world of aviation, ensuring the facilities onsite are safe and efficient is paramount. Behind the scenes, skilled professionals like Ash Ferrer play a pivotal role in maintaining order on the ground so that aircraft and its passengers can fly safely in the skies. We are excited to introduce you to Ash Ferrer, an accomplished Air Traffic Engineer at London Southend Airport, whose expertise and dedication keep the aviation industry soaring.
Now, as London Southend seeks to expand its ATE team, Ash shares insights into what it takes to thrive in this critical role and why it's an opportune moment for aspiring professionals to join the industry.
Are you a problem-solver? Hands-on? Do you like taking things apart just to put them back together? Then this rare opportunity to join London Southend as an Air Traffic Engineer could be your dream role.
What do you do day-to-day in your role at London Southend Airport as an Air Traffic Engineer?
Essentially, we look after all the communication, navigation and surveillance equipment for the air traffic control team who talk to aircraft, guide the aircraft, land them, etc. We maintain all of that.
We're often at the top of the radar tower, climbing masts, out on the airfield fixing cable faults, and we're one of the few people who can go up to the roof of the Air Traffic Control tower. There's a lot of responsibility.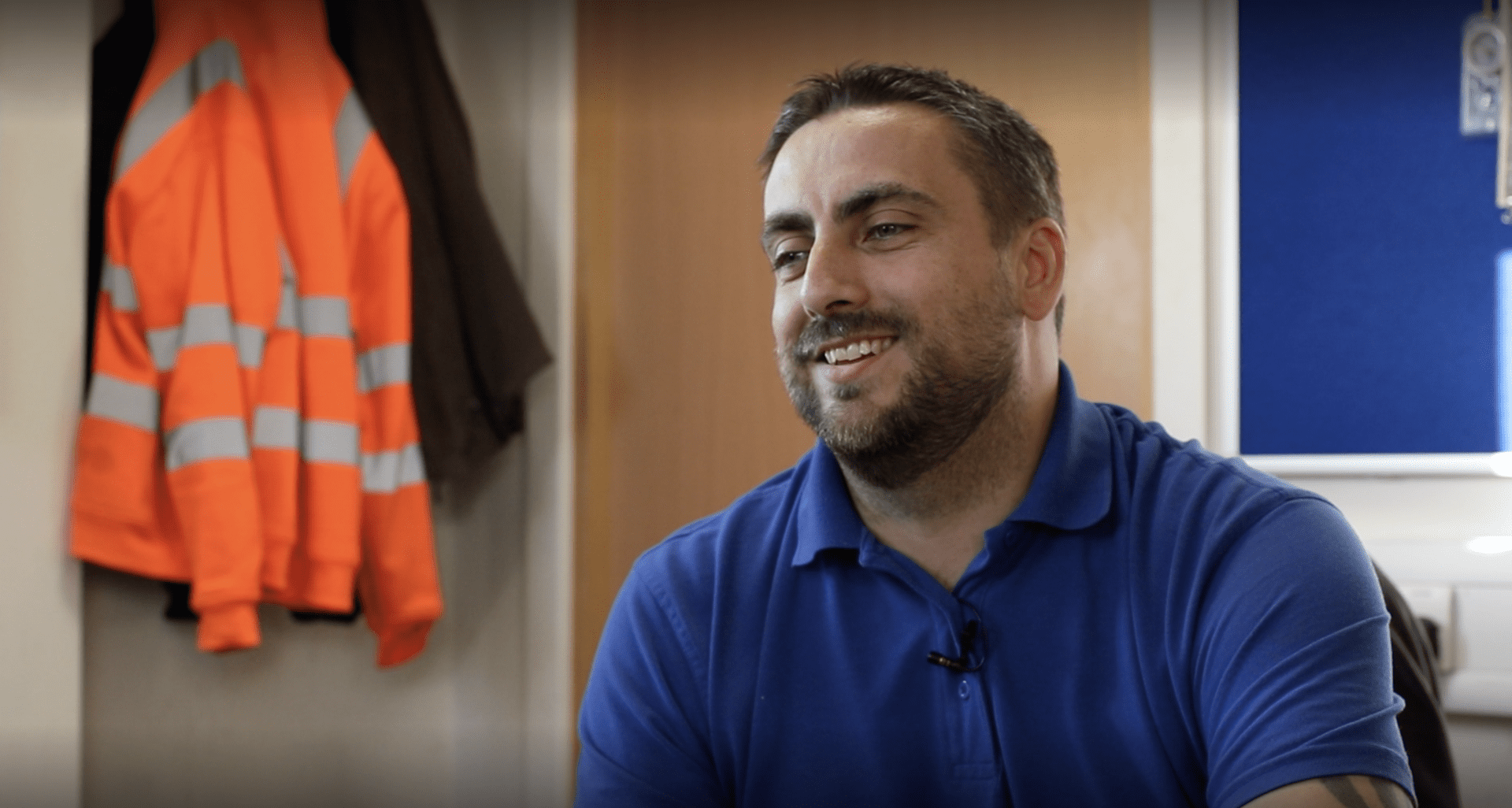 The job sounds quite niche, why is that?
We're quite heavily regulated to make sure the right people are appropriately trained for the job, so just like how air traffic controllers are licensed to talk to aircraft and land them.
We are essentially authorised to work on certain equipment, take it out of service and hand it back again safely.
Lots of people have asked us 'what is an ATE', why do you think that is?
I think it's just one of those things when people think of an airport, they think of going on holiday, security, the planes and they know there's an air traffic control… but maybe they don't understand what's used by air traffic to talk to aircraft. It's not something that's talked about every day.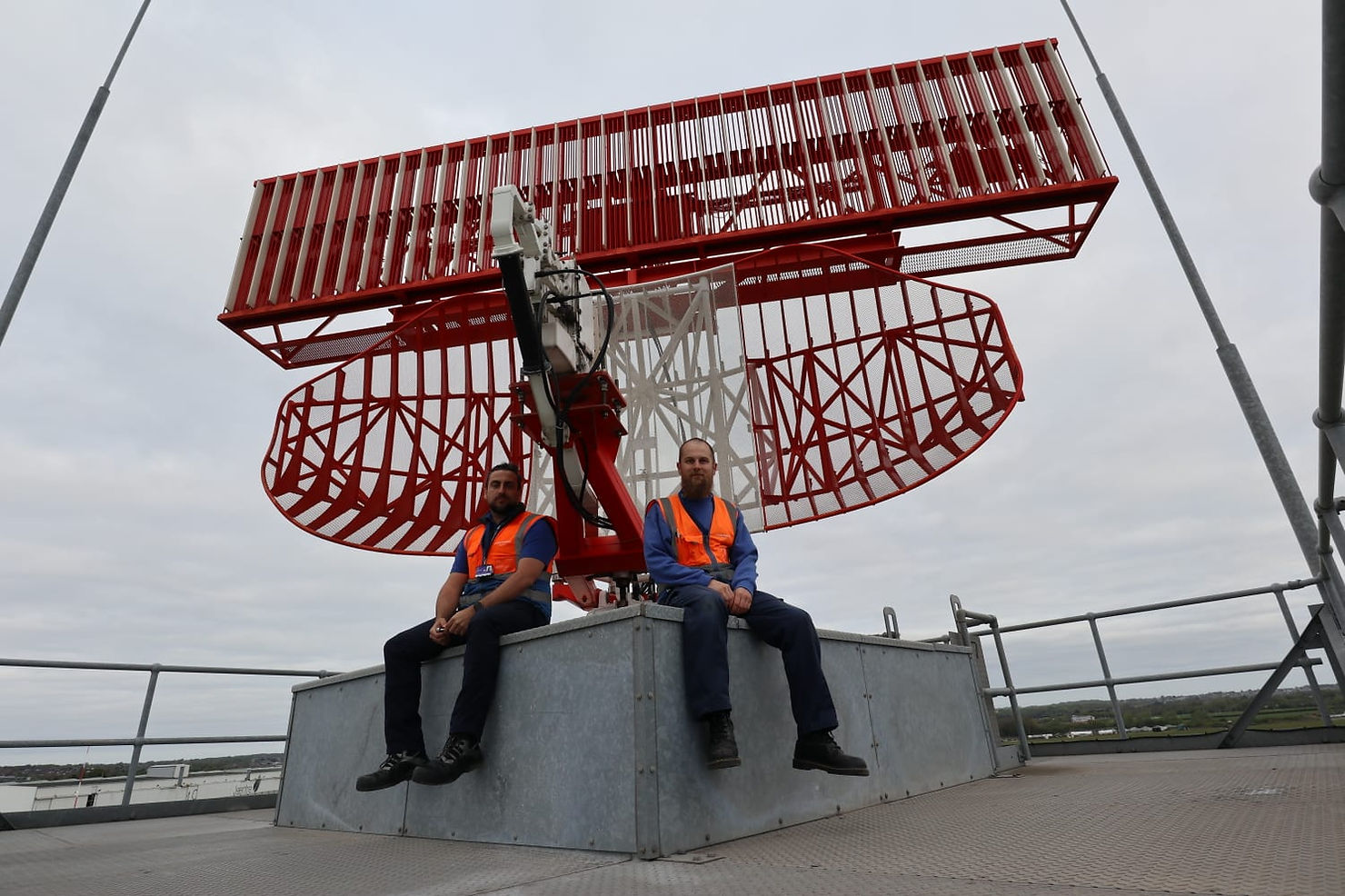 How did you get into air traffic engineering?
So, like most people, I never knew about it! I joined the Royal Air Force at 19 and was introduced to it that way.
I basically did the exact same job on RAF airfields and enjoyed it that much that when I left, I wanted to continue doing that job on a civilian airfield.
Why do YOU enjoy the role?
I like the fact that no two days are the same. We get to see a lot of the airport that most people don't. And, you know, who else gets to walk along the runway and play with airfield lighting? I still find it exciting.
One of the best things about working here is that, because it's a small team, it becomes more personal because everyone knows everyone.
I can't imagine working somewhere where there's 1000s of employees that you might never meet after 20 years.
What type of person are you looking for?
We're looking for someone who is interested in all things engineering really – how things work, someone who likes to take thing apart just to see what's going on inside.
A good problem solver. Someone who likes to be challenged; someone who is keen, knows how to fix things when they're broken.
Overall, ideally, we want someone here with a Level 3 NVQ in some sort of engineering background, preferably with a keen interest in electronics and aviation. And someone who is fascinated by or is interested in taking things apart and putting them back together; likes problem-solving.
Convinced you already? Click here to apply.
Benefits of the job?
There's flexibility here. We work a shift pattern, and we've worked out a way for us to get a long weekend every other week where we're not on call.
It can be rewarding more than financially; like when you have a fault and you fix it, and someone's thanking you for fixing it. I find that as rewarding as getting paid… Although getting paid is what pays the bills!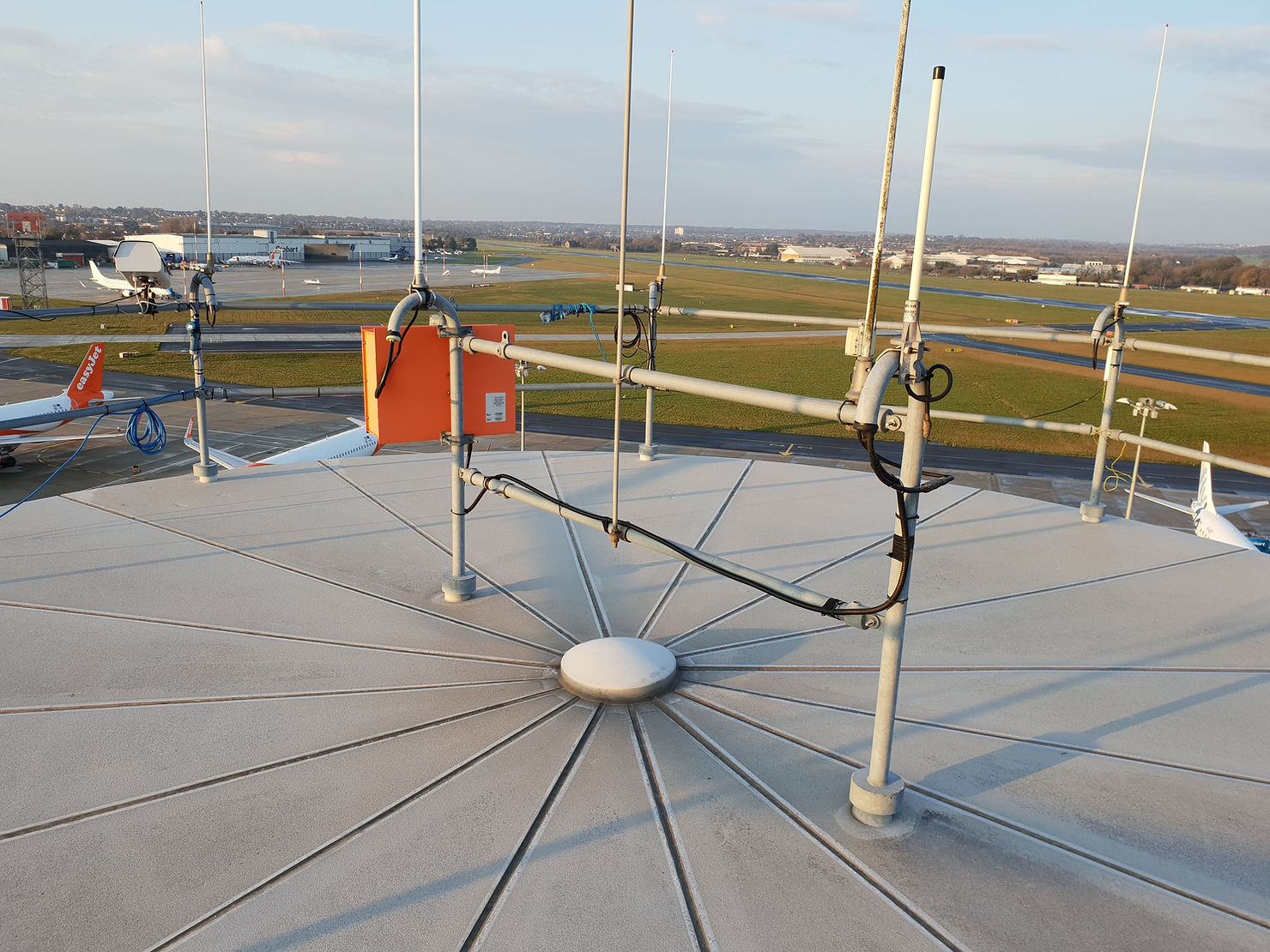 A view of London Southend Airport airfield from the roof of the Air Traffic Control tower
Why do you enjoy working at LSA?
Everyone needs everyone here. I don't think anyone's more important than anyone else. You can't have Air Traffic Control without the engineers, without firefighters, without security.
So, everyone at the airport is as important as the next, regardless of their role, and I like being a part of that.
Can you give us three reasons why people should apply?
1. Variety of work – every day is different which is attractive for a lot of people.
2. There's a lot of room for professional development. You'll get equipment training, which is good because you can carry that forward elsewhere – hopefully not though and you'll just stay here and help us out!
3. It's really rewarding.
Do you have any interesting stories from your time at the airport?
Every year the International Space Station sends out images on radio waves, and we've decoded that on some of the equipment we've got here. It's something called slow-scan television, it's pretty cool.
Want to apply? Click here.
Exclusive offers and exciting route updates fly straight to your inbox with London Southend Airport's community newsletter. Sign up here.