Attention budget travellers! Want to experience the beauty of Amsterdam without breaking the bank? You're in luck…
That's right, you can fly from the UK to the Dutch capital and back for less than you think, all within 48 hours for the perfect short getaway.
What can you do in Amsterdam in 48 hours?
A lot! From visiting famous sites like the Van Gogh Museum and the Rijksmuseum, to taking a stroll through the vibrant streets of the city and beautiful parks, there's never a dull moment in Amsterdam. Stroll along the canals, rent a bike and cycle through the city and try some of the delicious Dutch cuisine.
And the best part? You can keep your entire budget under £150! Amsterdam is full of creative accommodations. You can stay on a charming canal boat, for example, for just £70, including breakfast. The Anna Maria II is a ship in Amsterdam Harbour, located in the heart of the city. It offers stunning views of the city and convenience – Central Station is just a 15-minute walk away. 
Exclusive offers and exciting route updates fly straight to your inbox with London Southend Airport's community newsletter. Sign up here.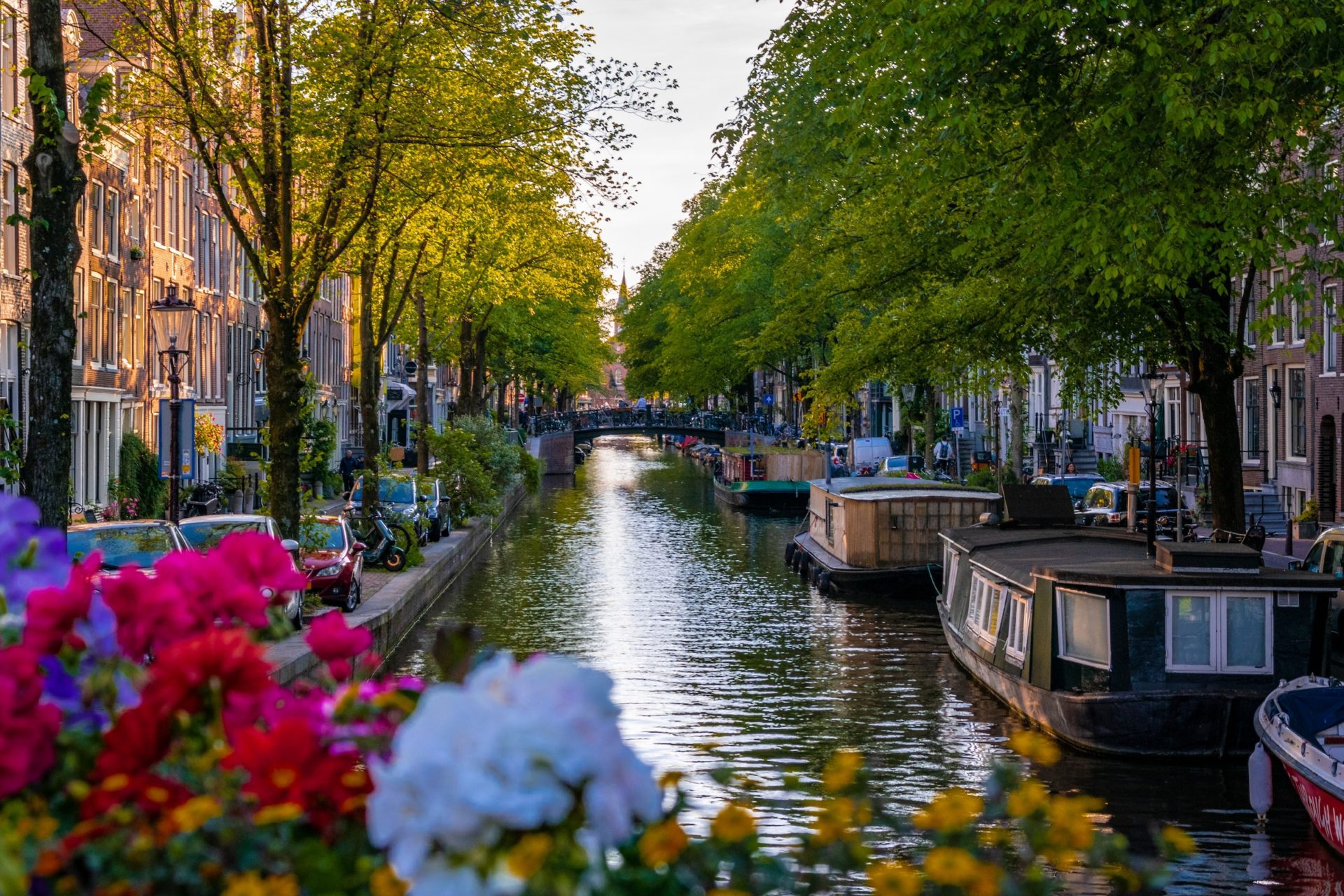 Money-saving tips
To make the most out of your trip, here are some tips to help you save money and experience the best of Amsterdam on a budget:
Purchase a city pass: The I Amsterdam City Card will give you access to many of Amsterdam's top attractions, as well as use of public transport. This will save you money on individual attraction tickets and transportation costs.
Try street food: Amsterdam is known for its delicious street food, such as stroopwafels and bitterballen. These tasty treats can be found all around the city and are a great way to experience the local cuisine without splashing out.
Take a walking tour: Many companies offer free walking tours of Amsterdam, which are a great way to explore the city and learn about its history and culture.
Visit free attractions: Amsterdam has several free attractions that are worth visiting, such as the famous Dam Square, Vondelpark and the Begijnhof courtyard. You can also explore the street art in the NDSM Wharf, or visit the free exhibitions at the Stadsarchief Amsterdam.
Rent a bike: Renting a bike is an affordable and fun way to get around Amsterdam. The city is bike-friendly, with many designated bike paths. Plus, it's a great way to see the sights and get some exercise at the same time.
If you're on a budget and looking for a quick getaway, a trip to Amsterdam with London Southend Airport is the perfect option.
With affordable flights, budget accommodation options, and plenty of free and low-cost activities, you can experience the best of Amsterdam without it costing an arm and a leg. The only thing left to do is to pack your bags, book a flight and #FlyLondonSouthend.
Inspired to book your break?