Looking to experience the vibrant city of Amsterdam without overspending?
We've got you covered! Since London Southend Airport reopened flights to the Dutch capital on May 24, 2023, we've been compiling a list of the best low-cost and free activities the city has to offer, helping fliers find great deals and hidden gems that don't break the bank.
Drinks and dining
Looking for great drinks and dining without going over your budget? Kick off your Amsterdam escape with the stunning panoramic views and lively atmosphere of the city's best low-cost bars and restaurants.
SkyLounge Amsterdam, on the 11th floor of DoubleTree by Hilton Amsterdam Centraal Station, offers breathtaking vistas, incredible food and great ambiance.
Madam Skybar, in the A'DAM Tower, provides an enchanting setting including a giant swing and a rooftop bar. Arriving is an adventure in and of itself – you'll be taking a free boat from the train station to get there!
Secret Garden is another fantastic affordable restaurant in the heart of Amsterdam, blending Peruvian and Japanese cuisine, plus an exotic interior design. There are few better places for great food for the cost-conscious diner. 
Exclusive offers and exciting route updates fly straight to your inbox with London Southend Airport's community newsletter. Sign up here.
Amsterdam-Noord
Embark on a scenic day out by hopping on the free ferry behind Amsterdam Central Station, which will whisk you away to Amsterdam-Noord. The journey is part of the adventure. You can enjoy the picturesque views of Amsterdam's skyline and the city's world-famous canals during the short boat ride.
Once you reach Amsterdam-Noord, explore its vibrant neighbourhoods, visit renowned cultural hotspots such as the EYE Filmmuseum or the NDSM Wharf, or simply unwind in one of the district's many parks. Amsterdam-Noord offers a unique and budget-friendly escape from the more costly city centre, with hidden treasures to discover down every avenue.
Museumplein
Indulge in Amsterdam's cultural scene at Museumplein, a public square that houses three of the city's most renowned museums – the Rijksmuseum, Van Gogh Museum, and Stedelijk Museum.
While some exhibits may charge an entrance fee, you can still soak up the lively atmosphere and beautiful surroundings of Museumplein without spending a penny. Take a stroll, have a relaxing picnic on the grass or strike a pose with the iconic "I amsterdam" sign. Keep an eye out for the frequent special events and free exhibitions that take place at each of the museums, and add something extra to your visit without spending more.
Lunchtime concerts
Just by the museums is Concertgebouw, one of Amsterdam's most prestigious concert halls. Taking in a concert might cost an arm and a leg in most places, but Concertgebouw makes a special exception.
Visitors can attend a free lunchtime concert held every Wednesday from September to June. You can enjoy the performances of talented musicians, from soloists to ensembles and orchestras, for free. If you're looking for culture on a budget, the lunchtime concerts are for you. 
Jordaan
Immerse yourself in the charming streets and narrow canals of the trendy Jordaan neighbourhood. This vibrant district is a treasure trove of indie boutiques, cosy pubs and hip eateries.
Take a leisurely stroll along the picturesque canals and soak up the unique atmosphere. Don't miss the lively Noordermarkt square market, where stalls offer a delightful array of jewellery, clothes, antiques, and organic food. Jordaan is a thriving hub of creativity, culture, and culinary delights – it's well worth soaking in the atmosphere while keeping to your budget.
Make the most of Amsterdam without breaking the bank and #FlyLondonSouthend.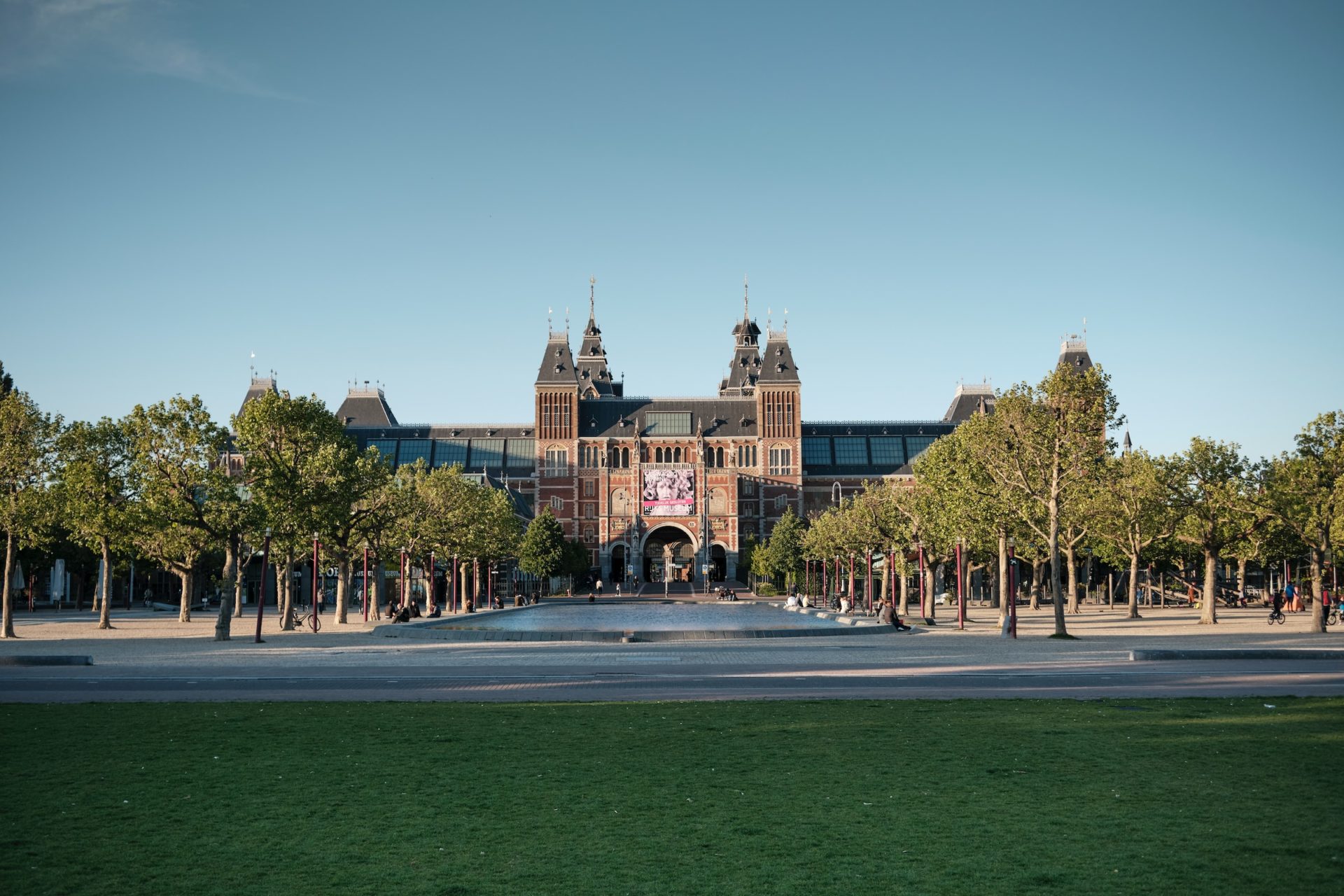 Inspired to book your break?