When it comes to hunting for a holiday, there's the fun part (booking your trip) and then there's the not-so-fun part… trawling through listing upon listing of accommodation options.
There's all manner of filters to consider:
Does it have a swimming pool?
Is it all-inclusive?
Can I access Wi-Fi?
How far is it to the nearest beach?
The list goes on.
And generally speaking, the more you want, the more the price increases.
So how about a list of five amazing hotels in Mallorca for less than £100 per night? You can stay in the stunning capital of the Balearic Islands, soaking up the blend of history, culture and breathtaking landscapes all for under £100 per night.
Here are five high quality places to stay in Palma de Mallorca, recommended by London Southend Airport: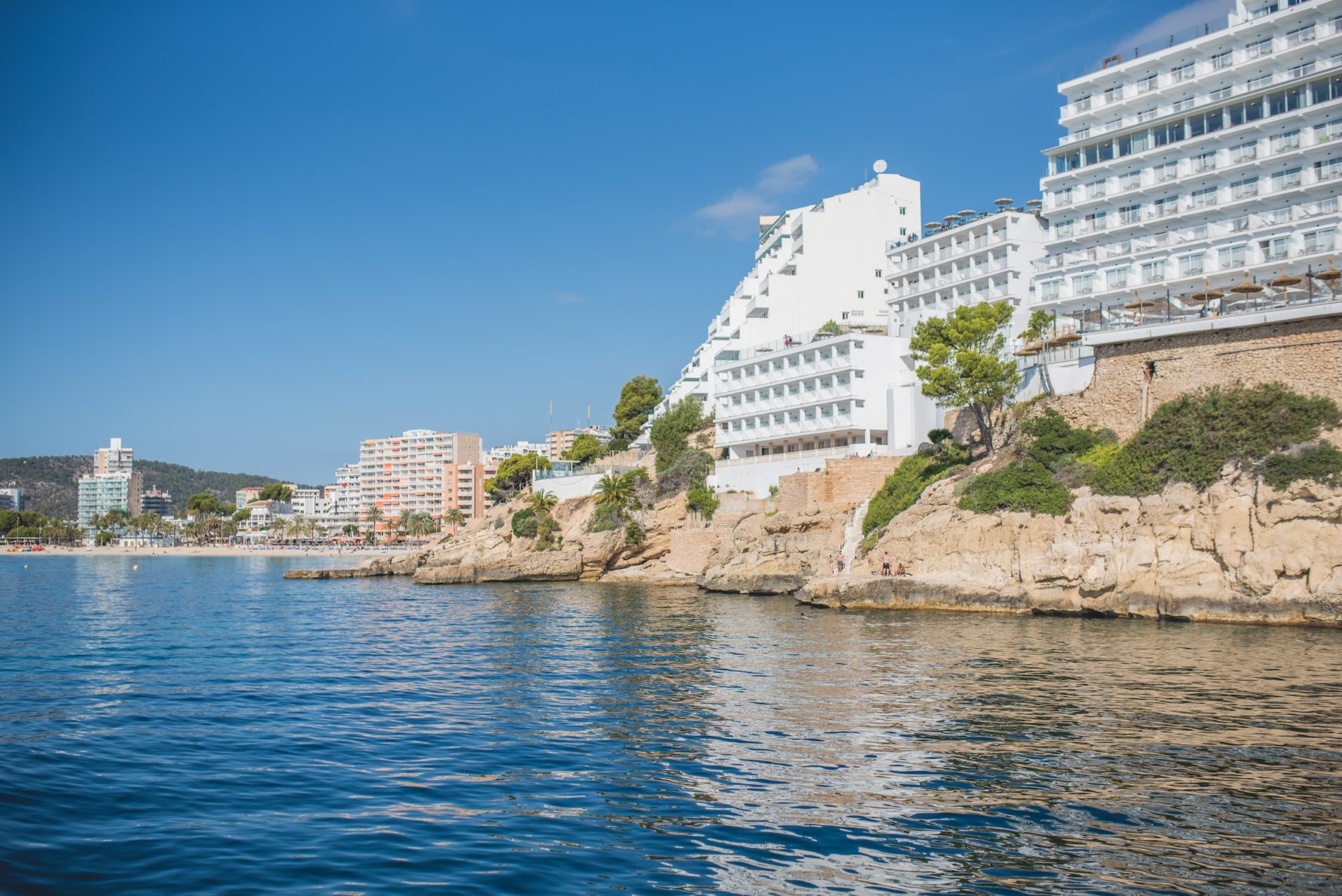 Exclusive offers and exciting route updates fly straight to your inbox with London Southend Airport's community newsletter. Sign up here.
Hostal Apuntadores
Heading to Palma for a short stay on a budget? Look no further than Hostal Apuntadores. As you step into this budget-friendly guesthouse, you'll find clean and comfortable rooms awaiting you. With prices starting at around £100 per night, this accommodation option provides excellent value for money.
Located in a convenient area, it allows easy access to the city's vibrant atmosphere, historical sites, and lively nightlife.
Hotel Amic Horizonte
For those seeking affordability and breathtaking views, Hotel Amic Horizonte is a top choice. Situated near the city centre, this hotel offers affordable rooms with great vistas of Palma Bay. Prices start at around £60 per night, allowing guests to enjoy both comfort and remarkable scenery.
Take advantage of the hotel's proximity to major attractions, including Bellver Castle and the Cathedral of Santa Maria of Palma.
Hotel Abelux
Tucked away in a quiet area, Hotel Abelux offers a serene retreat in Palma. With comfortable rooms and a delightful buffet breakfast, this hotel ensures a pleasant stay. Prices start at around £70 per night, providing an excellent value for the amenities and tranquillity it offers.
Explore nearby sights such as Palma's charming old town, the Royal Palace of La Almudaina, and the bustling Passeig des Born.
Hotel Armadams
If you're drawn to Palma's vibrant marina and waterfront, Hotel Armadams is an ideal choice. This cosy hotel, located in close proximity to the marina, offers comfortable rooms at affordable prices.
With prices starting at around £80 per night, guests can enjoy convenience, comfort, and easy access to the city's waterfront promenade, where they can soak in the Mediterranean atmosphere and enjoy exquisite dining options.
Hotel Zurbarán
For those seeking a central location and budget-friendly accommodations, Hotel Zurbarán is a fantastic option. Situated in the heart of Palma, this hotel offers easy access to the city's attractions, including the iconic Palma Cathedral and the bustling Plaza Mayor.
With prices starting at around £80 per night, guests can enjoy comfortable rooms and immerse themselves in the vibrant energy of the city without straining their budget.
You can embrace the Mediterranean charm of Palma de Mallorca without compromising on your budget.
#FlyLondonSouthend
Inspired to book your break?