When researching for an ultimate guide to ski resorts, chalets, slopes or accommodation, Grenoble might not be the first destination that comes to mind. And yet, as the capital of the French Alps, this is in fact where adventure and culture collide for an unforgettably shred-worthy ski season… or perhaps just a weeks' holiday with easyJet.
Grenoble might have everything from paragliding to mountain top restaurants and bars, but what it boasts the most is its incredible connections to nearby resorts and its very own array of snow-covered slopes during peak months.
January, in particular, has better snow coverage and plenty of opportunities to maximise your hours on the board with minimal lift queues and uncrowded slopes.
But with so much to do, see and shred, we're here to help you get your bearings with the ultimate snow lovers guide to Grenoble, France.
Skiing
Grenoble has great access to fantastic ski slopes for thrill-seekers and families alike.
Les Trois Vallées – the Three Valleys – form the largest ski area in the world, with seven of Europe's most popular resorts. Les Trois Vallées are just an hour and 30 minute drive from Grenoble, making it the perfect place to fly into if you're looking to hit the slopes.
To make things even easier, Grenoble Airport's shuttle takes passengers straight from the airport to a range of nearby resorts. You can find out more about the Grenoble Airport shuttle routes here.
Famous landmarks
When you're in Grenoble, you can't miss The Bastille. No, not the one in Paris!
A 19th century military fort in the mountains overlooking the city – and Grenoble's most famous landmark – with views of the city and the surrounding valleys that are hard to beat. You can climb the mountain to the Bastille yourself, which takes about 45 minutes, or hop on a nearby cable car.
There are actually seven forts surrounding Grenoble, known as the "fortified belt of Grenoble," built to protect the city after France's loss in the Franco-Prussian war. The second most famous is the Fort du Saint-Eynard. You can reach this mountain-top fort via a hiking trail. There aren't just fantastic views of the Grésivaudan valley when you reach the top – there's also a little so you can grab a bite to eat before heading back down.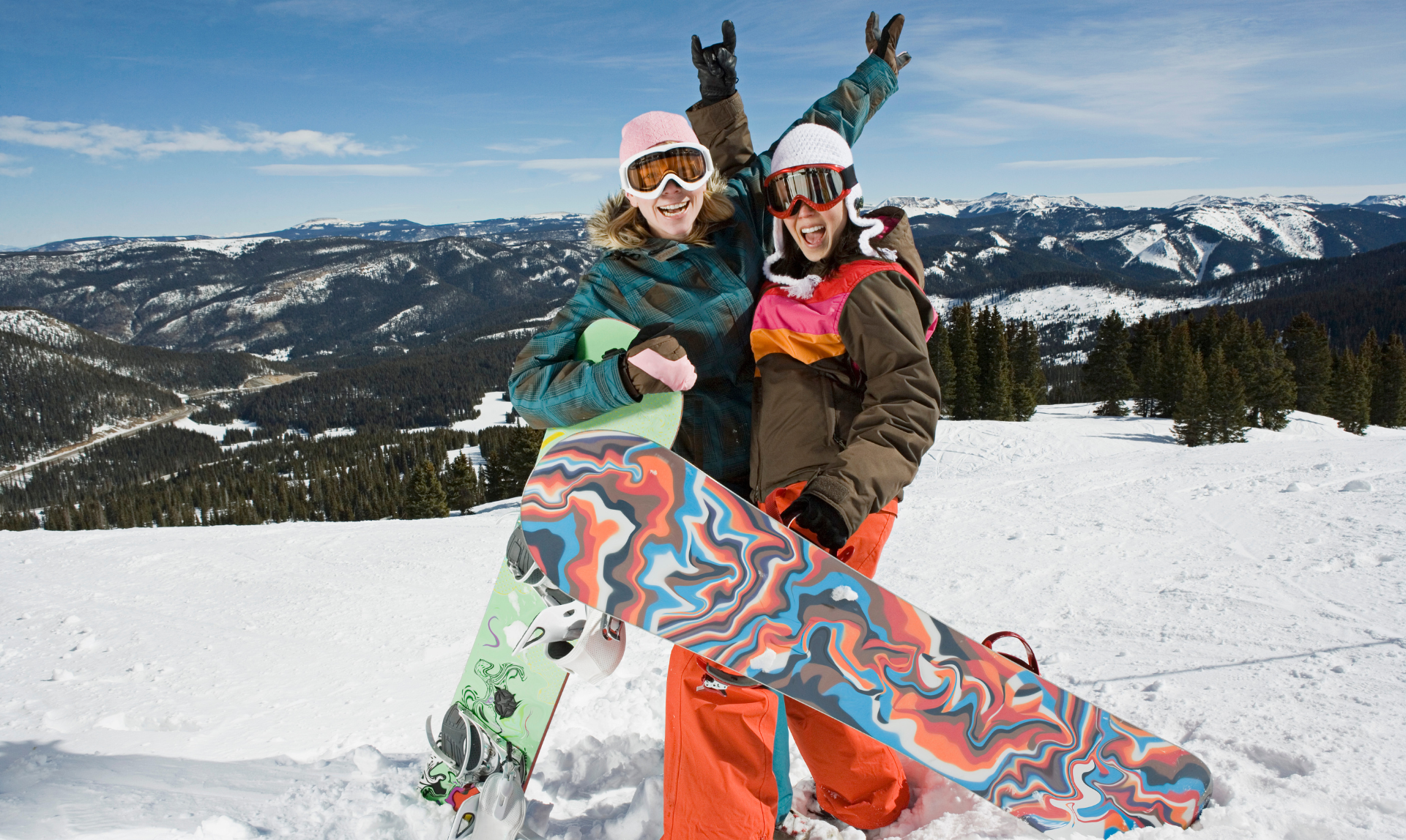 Museums
Grenoble has some fantastic museums that you can explore. There's the Musée de Grenoble, a gallery with art ranging from the ancient world to modern times. There's the Musée Dauphinois, a museum dedicated to the region's rich local culture.
There's also the Musée de l'Ancien Évêché – the museum of ancient history. Last but not least, the Musée de la Résistance et de la Déportation de l'Isère explores the history of the French resistance in the area during World War 2, housing over 5000 works.
If you're looking for something a little more active, look no further. You won't find many places as great for both ancient history buffs and adrenaline junkies as Grenoble!
Sustainability
One of the greenest cities in the county (the sustainable 'green' – you'll be seeing crisp white snow throughout winter), Grenoble is also one of the flattest, which makes cycling easy on the legs… unlike your time spent on the slopes!
Luckily, if skiing isn't your thing, you can explore the city on two wheels instead. With more than 450 km of cycle paths, Grenoble is also the number one city for cycling, according to the Federation of Users of the Bicycle.
You can also hire a bike from just €3 a day at certain rental companies. A cyclist's paradise.
Outdoor activities
Grenoble is the capital of the French Alps – that means some fantastic outdoor activities!
If you like a challenging hike, consider hiking up to Chamchaude, the tallest peak in the area. If you're looking for something a little more relaxed, you can hike along rivers and canyons to the Cuves de Sassenage – the area's most famous caves. If you like to ski and are visiting in the winter months, you can drive to Chamrousse in under an hour and hit the slopes.
Saint Hilaire du Touvet is a historical commune in the mountains, but these days it's also great for adrenaline junkies. You can head there for some great paragliding above the stunning landscape below.
If you're looking for something a little slower paced, we've got you covered. You can drive to the Les Écrins or Mont Blanc mountain ranges in under two hours for some incredible views.
If you'd rather stay in Grenoble itself, you can take a pleasant walk through the city's many parks. These include the Parc Paul Mistral, the Jardin des Plantes, and the Jardin de Ville. If you're staying local, why not explore the old town, like the Rue Félix Poulat, as well. There's nothing wrong with stopping for a drink or a bite to eat after a long day's walk!

Speaking of which…
Restaurants
Here are some great places to grab a bite to eat if you're on a budget or looking for a smaller meal or lunch!
Pizzeria Du Campus: Fancy a slice? This pizzeria offers all the classics, plus some local twists like pizza aux ravioles.
Gustavo: Delicious vegan kebabs and fries – it's as simple as that!
Goa: Indulge in delicious Indian street food.
Hangover: Fresh Canadian poutine.
Bontemps: Enjoy breakfasts, baked goods and a great atmosphere in this brunch cafe.
Want that famous French fine-dining experience? Check out these restaurants.
Le Fantin Latour: An upscale French restaurant with a garden, housed in a 19th century manor house.
La Ferme à Dédé: Tuck into local French delicacies like raclette and fondue at this traditional regional restaurant.
À Ma Façon: Creative French small-plate cuisine with a modern twist.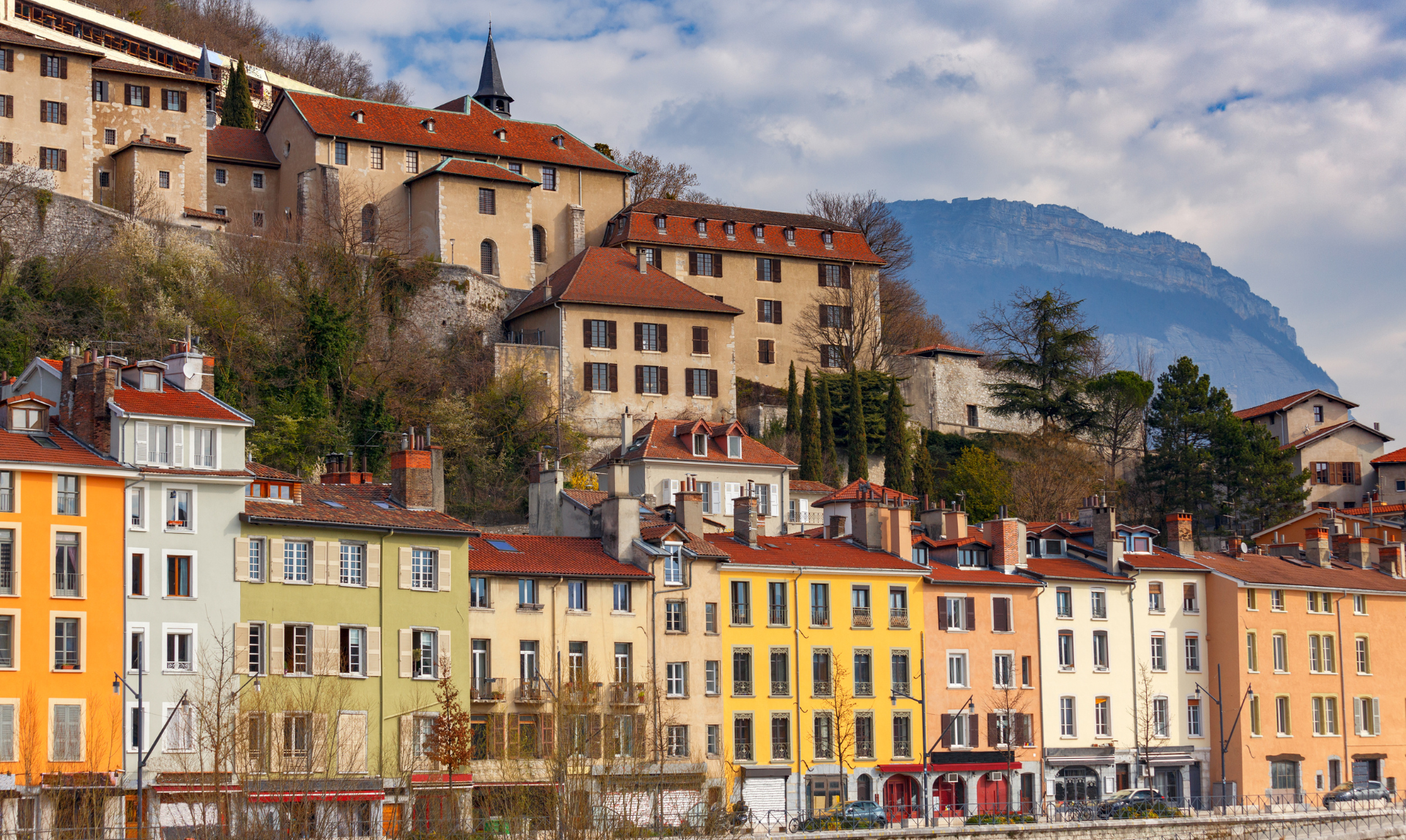 Bars and nightlife
Barberousse: Visit the pirate-themed bar/club for a unique nightlife experience. This pirate-themed club and bar is one of the weirdest nightlife experiences in Grenoble – and that's a good thing! Landlubbers beware.
The London Pub: Getting a little homesick? Hang out with expats and enjoy the vibrant atmosphere at The London Pub.
Les Berthom: A relaxed modern bar with some interesting drinks on the menu.
Brugs: A vibrant, busy pub perfect for meeting new people.
La Cave du Forté: This wine bar has an outdoor area and old world French interior you don't want to miss.
The Place Saint André area is packed full of bars, so take your pick!
Quick tip! Download the app "La Fourchette" from TripAdvisor for more great French restaurant and bar recommendations – and even some discounts.
#FlyLondonSouthend
Exclusive offers and exciting route updates fly straight to your inbox with London Southend Airport's newsletter. Sign up here.
Inspired to book your break?