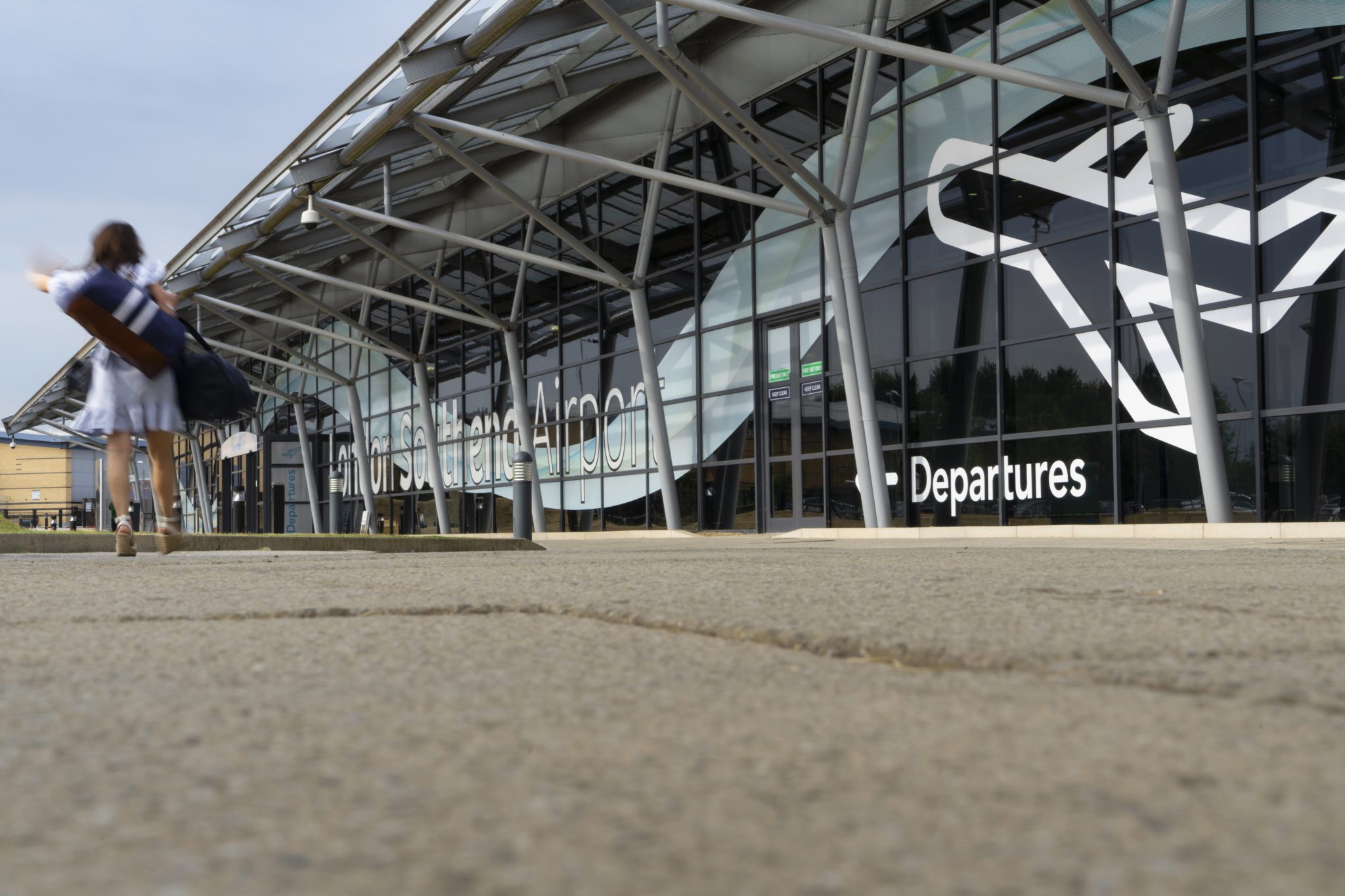 Safety at London Southend Airport
Following the COVID-19 pandemic and the lifting of all government restrictions, London Southend Airport has kept some general measures in place to keep our airport clean, and our staff and passengers safe.
Before you arrive at the airport
We would encourage passengers to check-in online via your airline's website or app and download your boarding pass, reducing wait-time at the check-in desks and limiting face-to-face contact
Ensure you have all travel documents before setting off and are aware of the latest Government guidelines.
When you arrive at the airport
Sanitise your hands as soon as you arrive using the sanitiser available.
Where possible, we encourage passengers to pre-book their airport parking and pay in advance to avoid any contact with payment machines at the terminal.
Inside the terminal building
There will be hand sanitiser stations every 20 paces.
Bio-shields are present at all face-to-face locations such as check in desks, security, and immigration to protect both you and our staff.
The airport is now cashless – please ensure you are able to use contactless payments for purchases in World Duty Free, WHSmith and our food/drink facilities.
Cleaning
Our cleaning team is always on the move to ensure high levels of cleanliness in and around the airport; particularly of hand rails and surfaces, so it's likely that you'll see a member of the team during your visit.
They're a friendly bunch – don't be afraid to stop and say hello or ask for assistance if you need it.
Boarding
Once aboard the plane, please be aware that your airline may have independent measures in place – for instance, it's always worth having a face mask with you, just in case.
Please check the latest Government guidance prior to travel on GOV.UK
More frequently asked questions